Tokyo, Japan Digital Boot Camp
Most of the world's population is now concentrated in urban areas. This has made cities the principal centers for the production and consumption of society.
In the fight against climate change, cities must take the lead. Mega-cities like Tokyo are actively imagining and innovating to address the challenges related to urbanization. 
Positive stories in action – People are suffering from 'Climate Exhaustion' which stops them from making changes as frustration and anxiety take over. In this Boot Camp, startuppers, thinkers, and doers will re-inspire you to take action!
A Boot Camp for the community –We are deeply convinced that community and networks are fundamental in achieving food sustainability. We put SDG 17 "Partnerships for the goals" at the very center of our activities. Only through the sharing of knowledge, can we help each other and build a stronger and more connected community.
Have your ever thought about…? – The richness of our Boot Camps relies on the variety of the content and the field of expertise of our participants. This thriving environment will help you find surprising new stimuli and connections to address climate change with more creative and unexpected solutions.
Tokyo is the largest city in the world with more than 38 million residents. A city that is facing climate change challenges related to rising sea levels, flooding, precipitation, and a greater frequency of more intense storms. This results in heightened risks for residents, buildings, and public infrastructure.
By the 2050s, high-end projections show sea levels may rise by up to 30 inches, and average annual precipitation could increase as much as 13 percent. Japan, as the first country to overshoot Earth's resources, is putting more and more attention on the issue as demonstrated by the Environment Minister, Shinjiro Koizumi, who stated that "Japan is committed to realizing a decarbonized society, and we are ready to contribute as a more powerful country in the fight against climate change." He walks a fine line: his determination to reduce Japan's reliance on nuclear power would seem to support the Japanese government's plans to add coal-fired power generation capacity, which in turn increases greenhouse gas emissions.
Tokyo has deep food ritual traditions, which is why Future Food is making Yaesu/Nihonbashi/Kyobashi the Food Innovation destination in Japan. We are highlighting the impact of innovation on climate change in a country with 3.5 million hectares under cultivation including 2 million hectares of rice; high concentrations of fishing (long distance species): 4.7 million tons and over 66% of land covered with forests.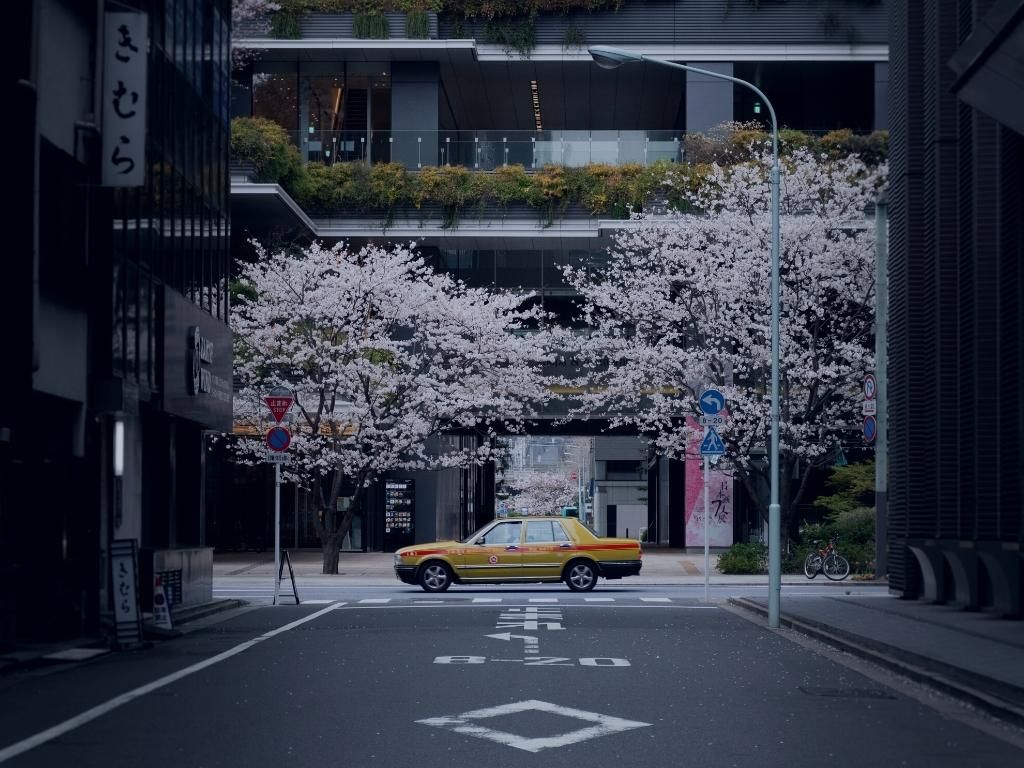 Curriculum & Learning Platform
The Boot Camp is based on an experiential learning approach that allows participants to engage in an international workshop environment comprised of live experiences, challenges, prototyping exercises, teamwork-based innovation challenges, mentorship sessions, and inspirational talks presented by visionary entrepreneurs, policymakers, innovators, and thought leaders. Meet the instructors and mentors. 
Cross-Curricular Food Shot
This experiential learning platform enables talented, purpose-driven individuals to optimize their specific food interventions to first, positively impact the five Food Shot areas, identified by the Google Food Team, and ultimately the food-related SDGs.
ENABLE individuals to make personal, informed food choices for sustainable lifestyles
SHIFT diets
ENHANCE food (systems) transparency
REDUCE loss and waste in food systems
ACCELERATE the transition to a circular food economy
In addition to the core Food & Climate Shapers Boot Camp content, this program will include the Regenerative Cities thematic track with a focus on the following topics:
– Increase water use efficiency
– Responsible use and production
– Reduce food waste
– Halt deforestation
– Food accessibility
– Malnutrition


Our Climate Shapers are SEEDERS, talented and charismatic individuals, driving dialogue and change: 
SEEING the challenges of current systems that accelerate climate change and chronic diseases; 
ENVISIONING what needs to be done to improve these systems as a part of reaching the Sustainable Development Goals (SDG's); 
ENGAGING with people and organizations in their own environments to start making change; 
DOING a pledge to stay actively involved.
Learn more about Boot Camp 'Climate Shapers.' 
All sessions are conducted in English with Japanese translation provided. 
Boot Camp "Climate Shapers" are selected through an application process consisting of: 
Online application form
Brief personal statement of 250 words (within application form)
Current CV
Interview
In addition to an enriching experience, knowledge, and skills, participants who successfully complete the boot camp, and all related activities, will earn a Climate Shaper certificate, from Future Food Institute. This certificate can be displayed on your social media profiles and included in your CV. 
Beyond the certificate of completion, Climate Shapers will also have access to the Future Food Alumni network, including invitation to exclusive events and further opportunities for involvement in food transformation initiatives. 
The hybrid Japanese Boot Camp (23rd October 2023 – November 18th, 2023) participation fee is ¥200,000. We offer a 50% discount for students and 25% for NGOs, startups, and Future Food Alumni.
The In-person Boot Camp participation fee is 1,850.00 euros. This includes tuition, prototyping materials, and workshops. If you are applying as part of a company the fee per person is 2,500.00 euro. If you are a student, an alumnus/a of FIP, FFI/FAO boot camp, FF/YTA, or applying as part of an NGO, a startup, or a non-profit organization, you are entitled to the reduced fee of 975.00 euro.
Frequently ASked Questions