Training the leaders of tomorrow means helping them to see and decode today's complexities.
It means restarting from universal human values that promote the close interconnectedness of the whole; it means putting the emphasis back on essential needs: training in collaboration, trust, reciprocity, and respect in order to co-design, learn from and with others, and be inspired by the supreme wisdom of nature.
These are the seeds of change needed if we are to lead our society in a direction of prosperity and integral ecology.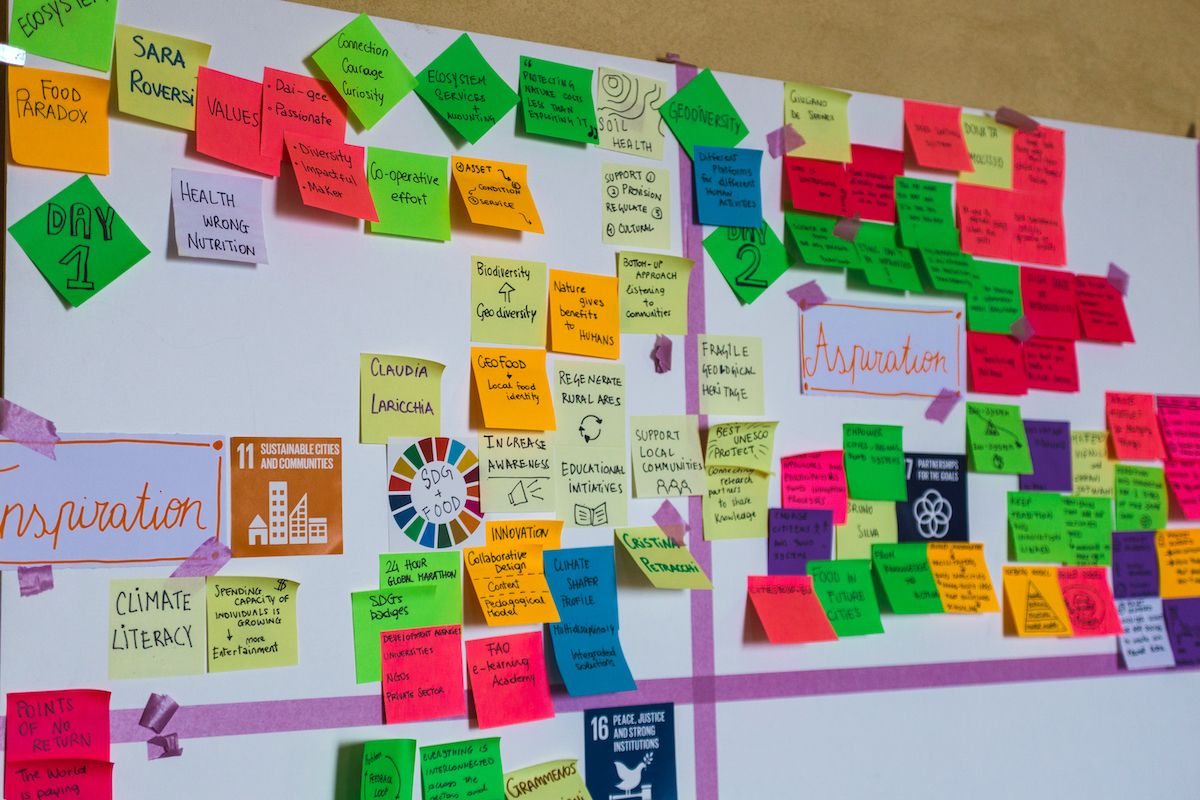 Training the next generation
Through innovative, research-backed academic programs, boot camps, summer schools, teacher training, educational journeys, and school-based events, FF trains the next generation of changemakers, empowering the future with the mindset, knowledge, and skills to innovate for sustainable change. 
Primary School
Highly interactive and age appropriate content and activities to introduce food sustainability concepts and inspire interest and creativity.
High School
Innovative, interactive programs to instill prosperity thinking approaches towards current and future challenges.
Teacher Training
Upskilling program for teachers built around the co-design of the future of schools in transition towards integral ecological regeneration.
Hackathons
Creativity sprints that train groups on prosperity thinking before challenging them to develop an innovative solution to a current challenge.
Educational Journeys
Intensive experiential programs which lead students to discover and experience the values and the custodians of the Mediterranean Diet.
Regeneration Academy
Program focused on farmers in transition to regenerative agriculture, new farmers, migrants and refugees.
interested to learn more?
Fill in the form here to get in touch with a member of our Academy team or to request additional information on one of our school programs.