As part of London Food Tech Week the Future Food Institute held a special event inside the Google St Giles Campus entitled
FEEDING THE FUTURE
, which centered on cultivating cross-pollination for the future of food. It was an experience exploring technologies, taste, research, disruptive innovation, human centered design and entrepreneurship.
F
ood story-teller Nick Difino played host, introducing guests and their work. To kick-off Jim Glass (Food Service Manager EMEA) presented his Google Food team and the work of Chef Ben, who fashioned the creative menu for the afternoon. Guests were treated to a selection of hot and cold finger foods including:
Tinned SPAM, airbag and piccalilli; Lyme Bay scallop ceviche with pickled watermelon and golden samphire; smoked chicken, with quail egg and smoked paprika; oyster beignet with kimchi, black sesame and spring onion; Ironbark pumpkin veloute, with pumpkin oil and goat's curd; salt baked celeriac with compressed Williams pear and black garlic; and a Comte mac 'n' cheese slider with fennel choucroute and sauce antiboise. The spread was fit for a King, or just a group of hungry and enthusiastic food innovators and Google employers that shared the space.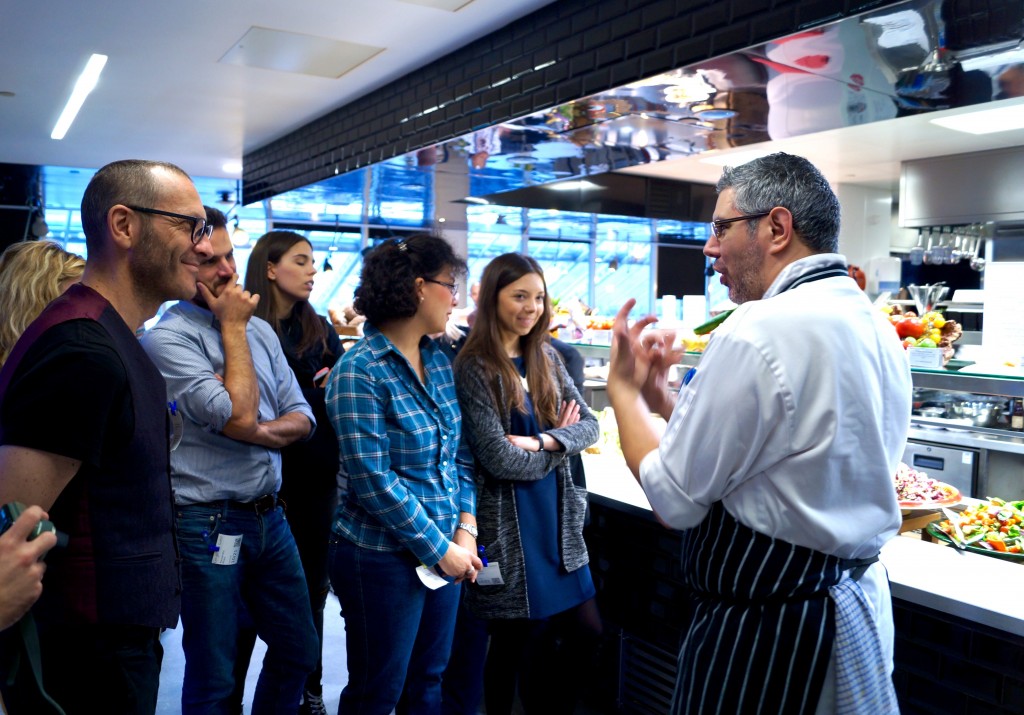 Tim West, chef turned social entrepreneur, took the stage to speak about his experience with food hackathons and the importance of cross-pollination. Francesco D'Onghia, Academic Coordinator of the Food Innovation Program, followed with an introduction to the Master degree, and how design thinking and disruptive innovation is integrated into the educative model. After, a panel discussion took place with four of our students – Elisa Bedin, Kelly Angela Lee, Hildreth England and Chiara Cecchini whose
speech focused on "the bright space that's available to innovate in food that happens at the intersection of tradition and novelty," says Hildreth.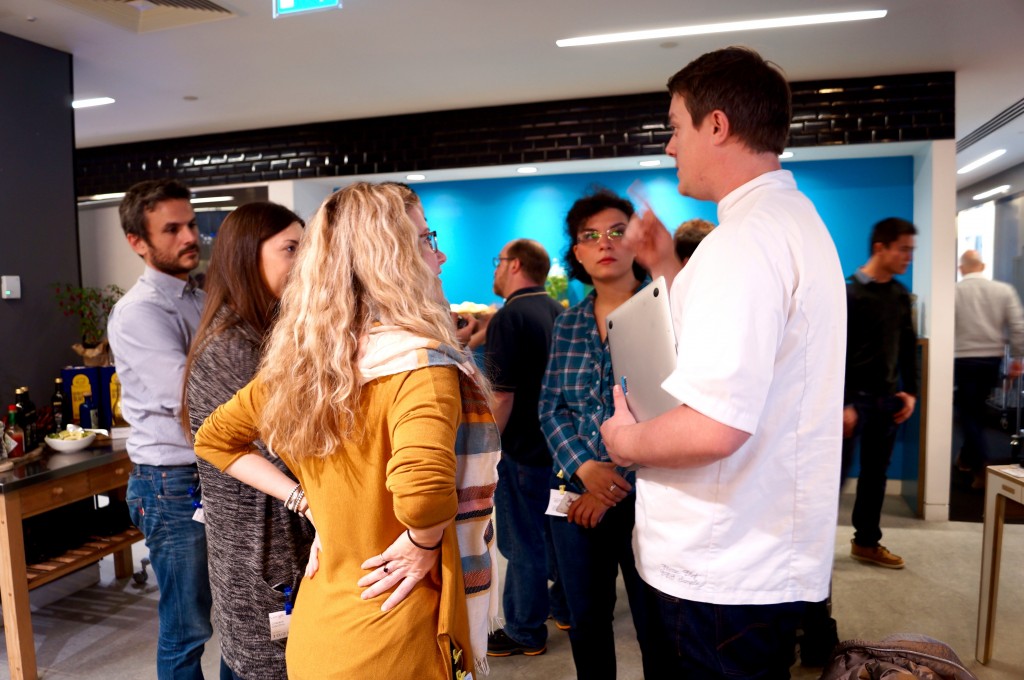 Innovating in the food space means "entering into a very intimate sphere of food choices, which are based in each individual's unique, personal story of food," she adds. "Food innovation can happen both with technology and without it. Chiara and I focused on changing behaviors around food with technology, Elisa spoke about the innovations that can happen in the long pathways that lead up to our kitchens and our tables (our 'foodscapes'), and Kelly talked about how innovation can simply happen in the kitchen, around food."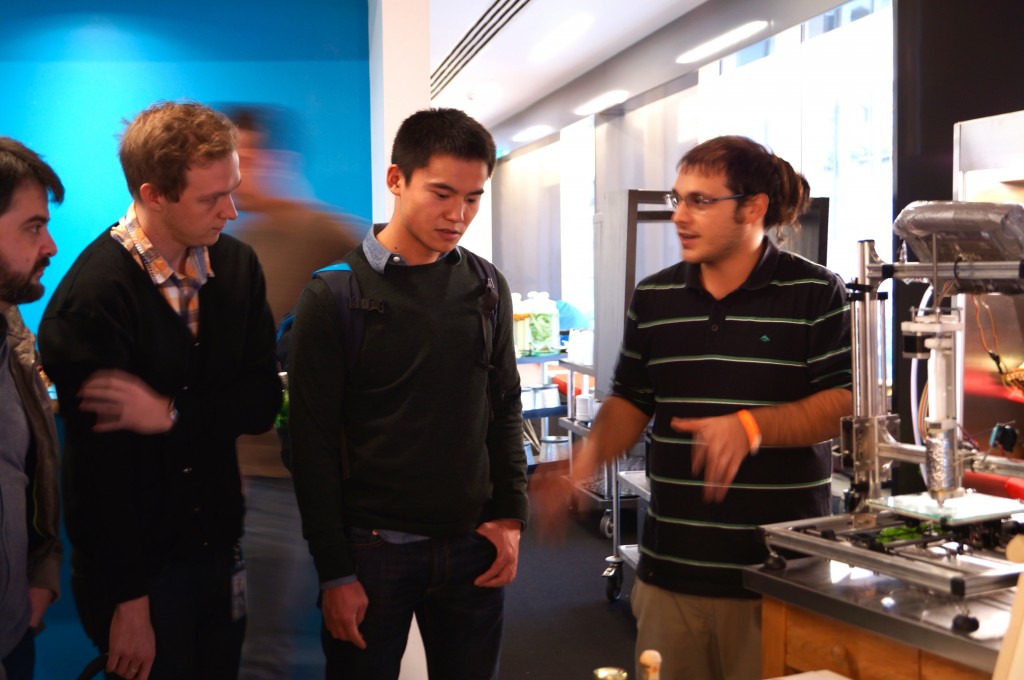 Guests were then encouraged to get up and experience a 3D printer in action with the help of digital fabrication specialist Antonio Gagliardi. Andrea Bezzecchi from Acetaia San Giacamo in Reggio Emilia was
there too in order to showcase his traditional aged balsamic vinegar, which had been used at the Roma Maker Faire in the 3D printing process. Guests were treated to a sample of traditional 25 year old balsamic vinegar with printed white chocolate moulds.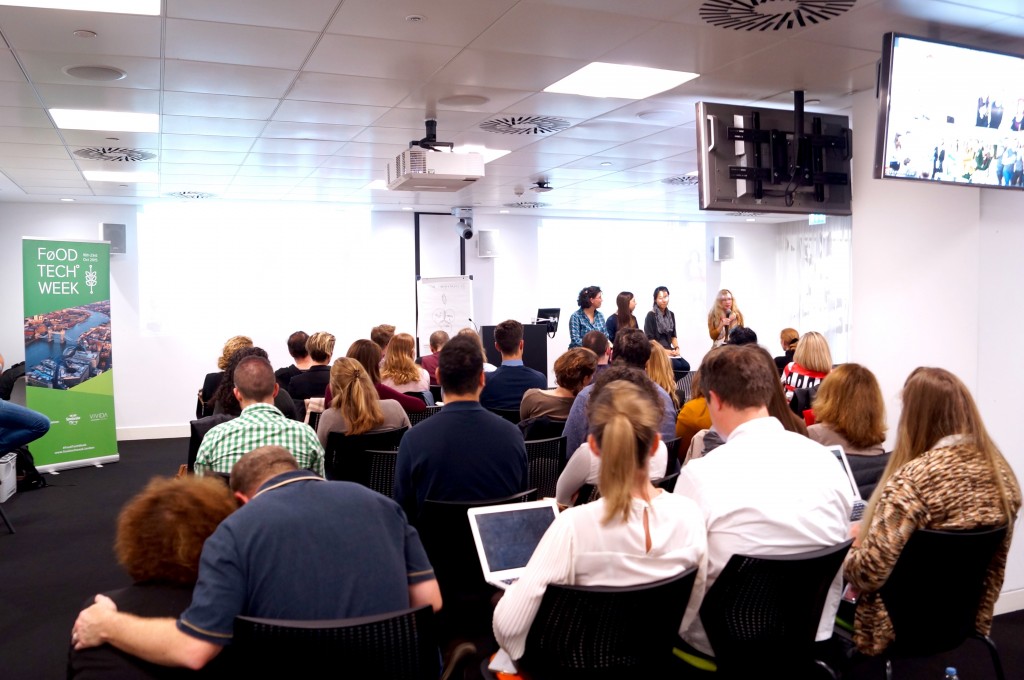 It was then time for policy-shaker Alessandro Pirani along with WikiExpo ambassadors
Mercy Chatyoka and Karla Gonzales Ramos, to explain the importance of the crowd-sourced platform
built especially for Milan Expo, and the necessity to memorialize the events of the Universal Exhibition for future generations.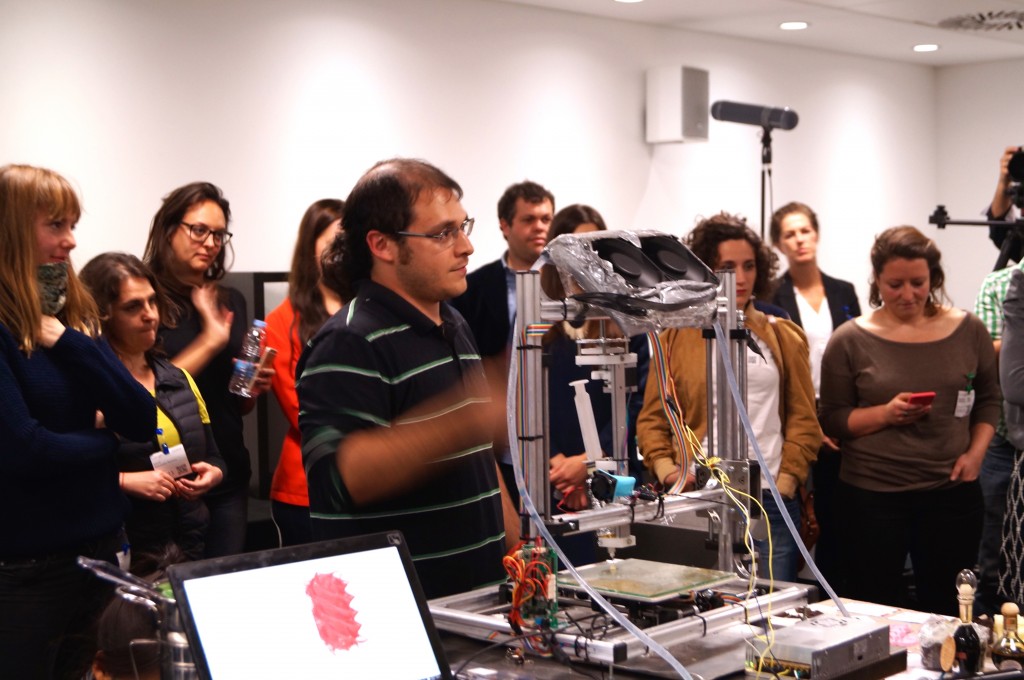 To wrap up the event Stefania Abbona from the Algae Factory introduced their newly developed chocolate bar, which combines rich extra-dark chocolate with spirulina (microalgae). Together with their NGO partner Antenna, The Algae Factory is supporting and promoting the development of Spirulina farms in Africa in the fight against malnutrition. A portion of the sales will go back to the communities that provide the company with this precious ingredient as part of their Bite4Bite Corporate Social Responsibility program.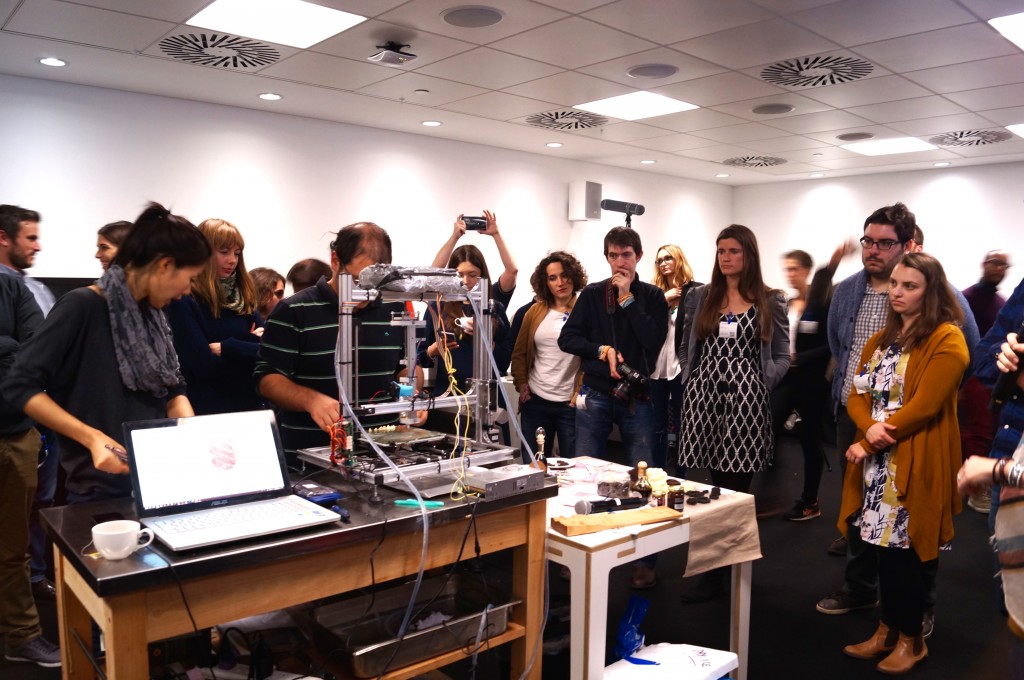 Overall the event was a great success and the Future Food Institute looks forward to many more collaborations and events with Google Food
across all sectors.