When a small delegate from the
Institute for the Future
in Palo Alto, California arrived on Italian shores, the week started with a bang… and that bang left an echo that lasted the entire week, and will continue to reverberate into the future. Everything began on the 22nd of June at the press conference in
Confindustria Emilia Romagna
in Bologna, where the
Local Dynamics of Global Change
project was launched. The project will map
epicentres of food innovation
in our global food system, and how these regions are using diverse technologies, creativity, and culinary legacy to develop local responses that have potential to reimagine the future of food.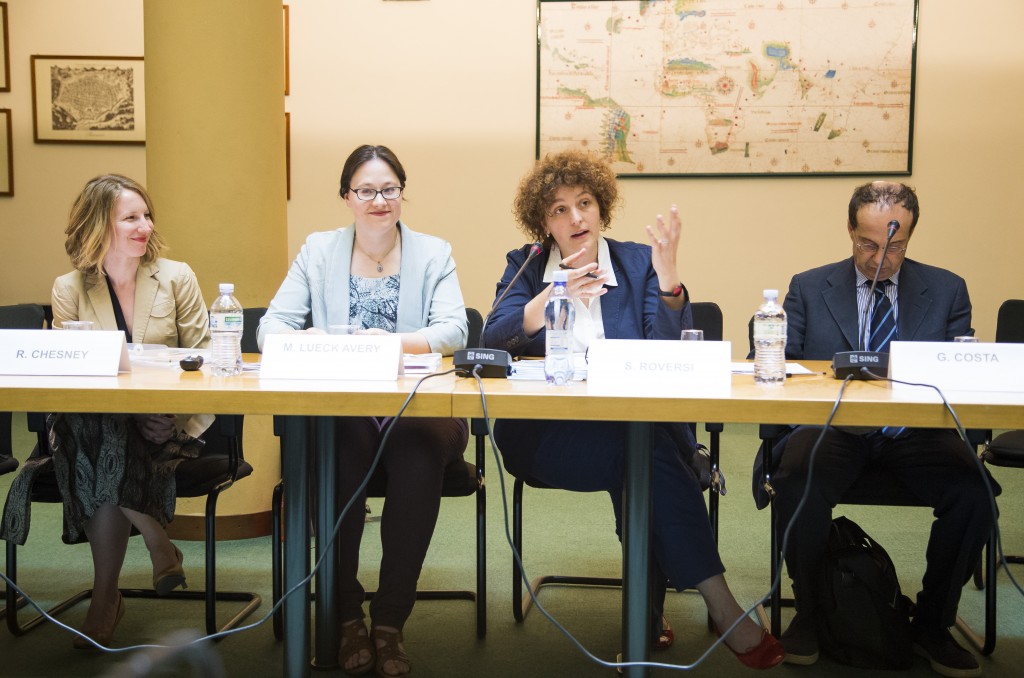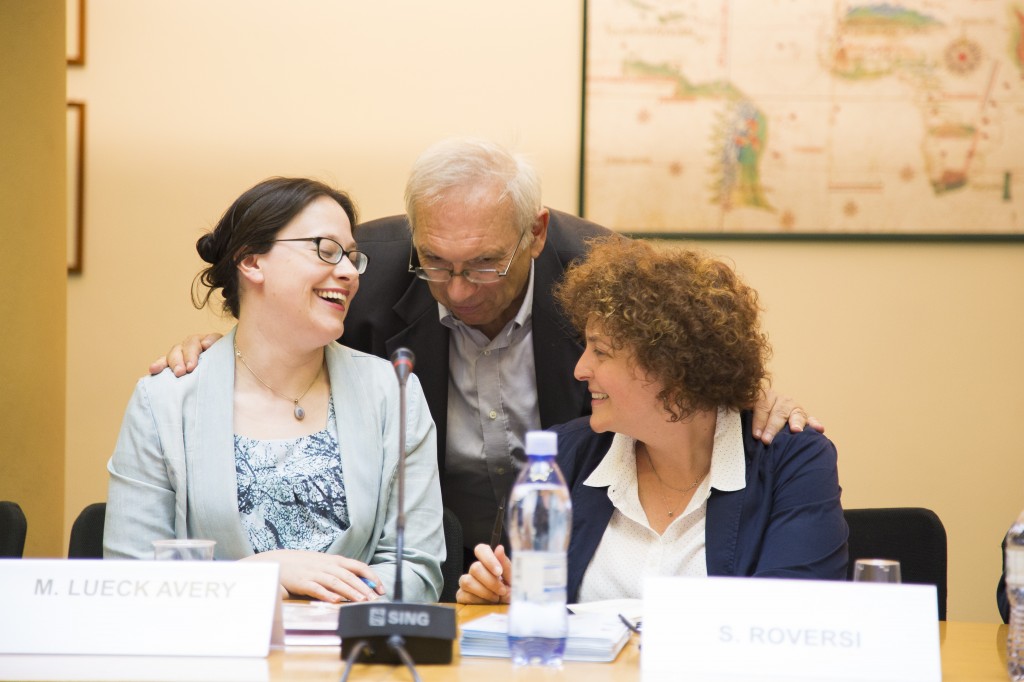 The next day the Institute for the Future (IFTF), the
Future Food Institute
and Food Innovation Program students were off to Milan Expo for another important press conference with the Minister of Agriculture and Forestry, Maurizio Martina, to launch
wikiexpo.org
. The platform is an aggregator of
crowdsourced content
that will record and memorialize all of the events and conferences that take place at
Milan's Universal Exhibition
. It will be curated by an international team, selected and managed in partnership with the Food Innovation Program, and it will also involve young journalists, foodies, Future Food Institute fellows and of course, the general public.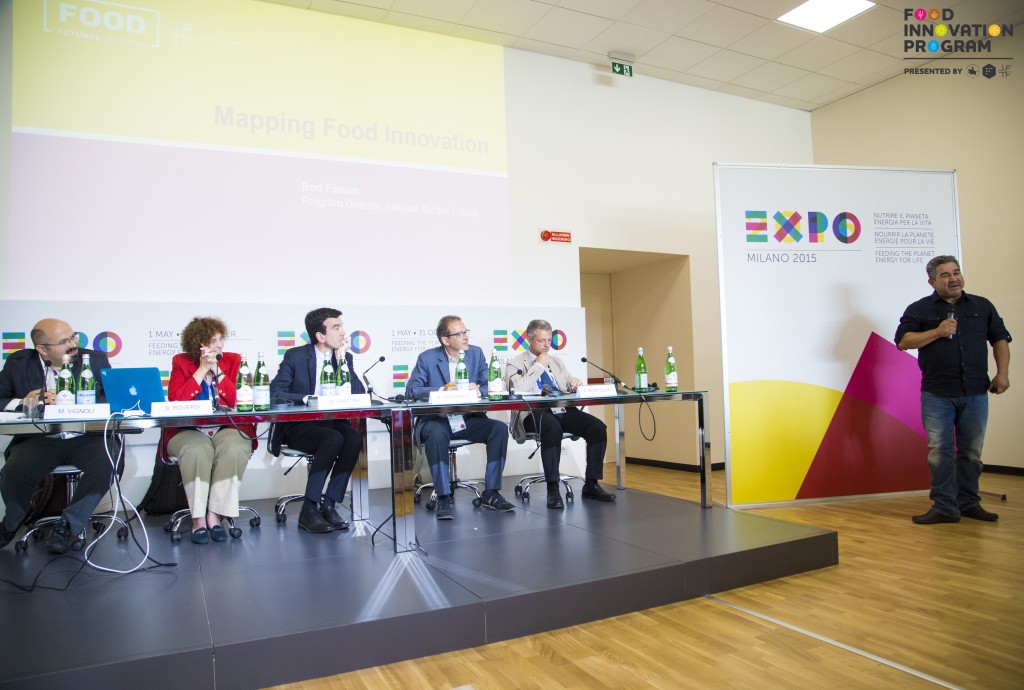 This was also an opportunity for
Rod Falcon
to present the
IFTF's 2015 research agenda
to local stakeholders. After the conference, the IFTF team were able to fully immerse themselves in the international realm of Expo to discover global signals for the future of food production, distribution, manufacturing, shopping, and eating, as well as conduct on-the-ground ethnographic interviews with visitors. A host of international people were presented with the '
field guide to the future
' that invites exhibition attendees and anyone around the world to help map the future of food.
On Wednesday the 23rd, the IFTF team were waltzed around the countryside of Reggio Emilia to meet local cheese and balsamic vinegar producers and sample their traditional products. The first stop was
Nuova Castelli
, the largest producer of certified D.O.P.
Parmigiano Reggiano
cheese. Guiding the tour was Nuova Castelli general manager
Sergio Raglio
who spoke about the importance of
terrior
, and how producers strive to strike a balance between meeting traditional processes and quality requirements in conjunction with using more modern automation technologies.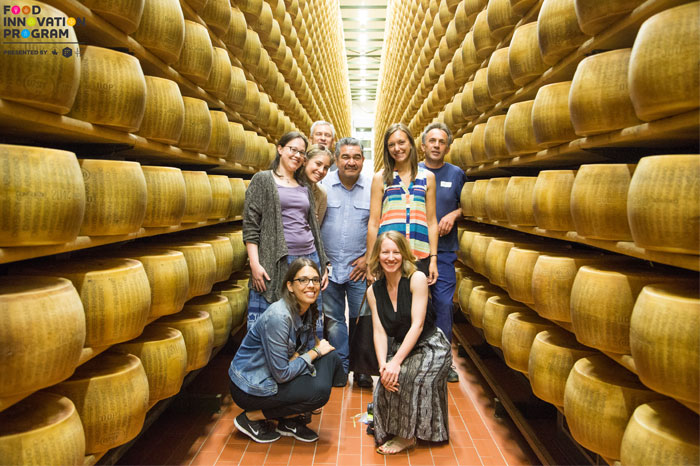 The second stop was
Acetaia San Giacamo
, owned by
Andrea Bezzecchi
, a third-generation producer of
Aceto Balsamico Tradizionale
. The team were given a tour of the grounds to learn about the production process (12 years of care and dedication in the battery, or series of barrels, up in the attic) and authenticity of DOP vinegars, which are classed into three categories
Oro
(Gold),
Argento
(Silver) or
Aragosta
(Crimson) depending on the assessment of Master Tasters. A beautiful lunch was held inside the majestic stone homestead where guests were treated to a selection of regional cured meats including
Prosciutto di Parma
and
Mortadella
,
Erbazzone
(a typical savoury pastry of Reggio Emilia akin to a spinach pie) as well as
Parmigiano Reggiano
drizzled in aceto balsamico. A main dish of ricotta and parsley filled ravioli was also peppered with the luxurious condiment, adding an additional sweetness to the hearty meal. Dessert was perfectly modest too – a cup of vanilla ice cream bathing in homemade apple vinegar with a bonnet of aged balsamic.
Delizioso.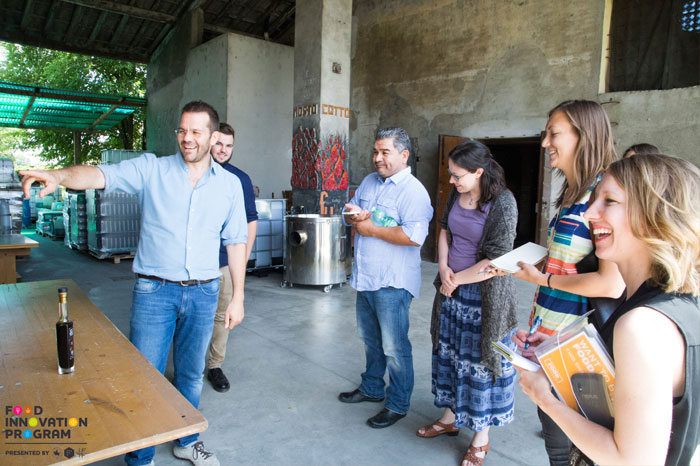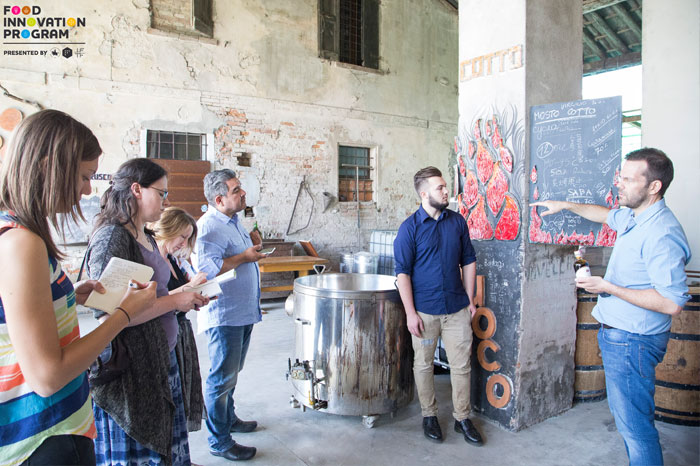 Over lunch the Institute for the Future discovered how Andrea is working with the local
Fab Lab
and the
University of Modena and Reggio Emilia
to develop a DIY wine vinegar making kit for the home. Increasing international interest in vinegar production and resurgence in craftsmanship helped spur the idea, which has now commenced its prototyping phase. It aspires to be what
fab@home
is to the
3-D printing
world, an open-source vinegar making tool kit for the home, primarily for wine enthusiasts, lovers of tradition and no-waste advocates. It will help keep the tradition of vinegar making alive, and also allow for increased experimentation in flavour.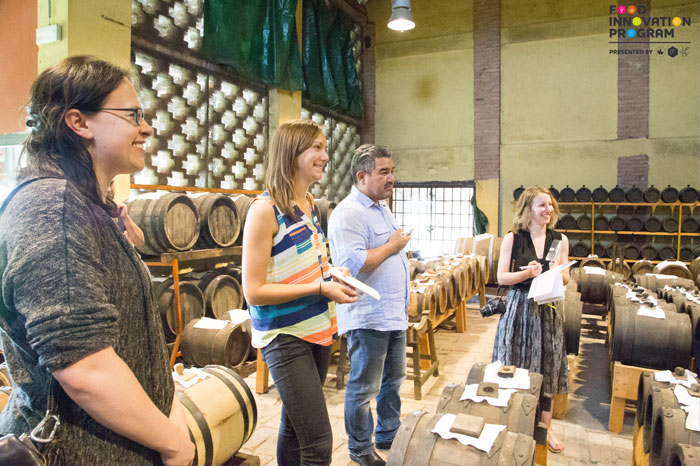 The regional tour concluded in
Spilamberto
, a comune in the Province of Modena, with a visit to the
Balsamic Vinegar Museum
and Slow Food prepared dinner with Mayor Umberto Costantini. The event was part of the grand opening of the
Festa di San Giovanni
, a typical provincial festival with music, art and cultural activities that reflect the traditions of the town and local community.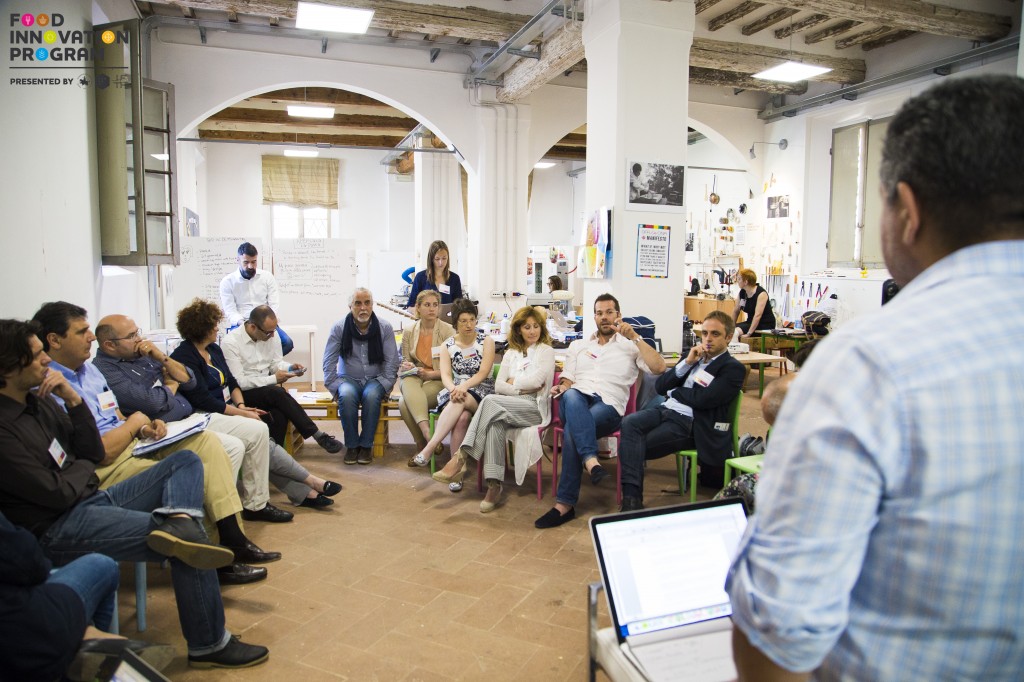 The following day, IFTF took over Officucina to hold a forecasting workshop with DIY technologists, nutritionists, food designers, local chefs, entrepreneurs, and experts from across Emilia Romagna who have global influence — such as
Tetra Pak
,
Barilla
,
Alce Nero
, and the
European Food Safety Authority
— to create shared alimentary scenarios from divergent viewpoints and shape IFTF's research. Many group work activities were conducted, and discussions were documented with the help of graphic facilitator
Marcello Petruzzi
.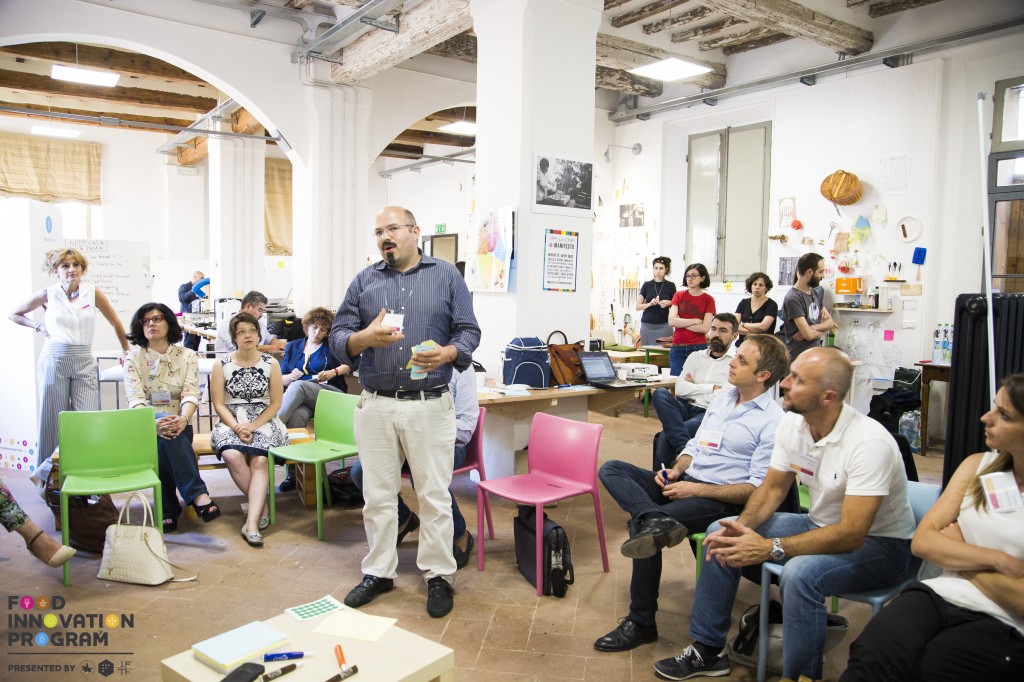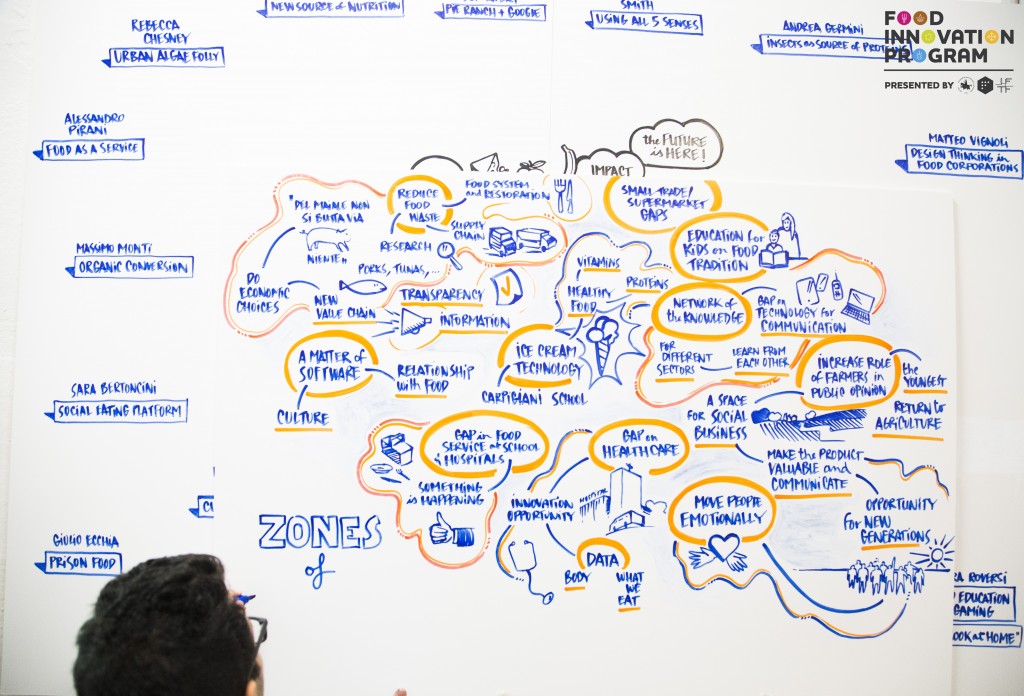 That evening a beautiful dinner was held inside Palazzo dei Musei with the Food Innovation Program students and partners. A wonderful spread of cured meats and gourmet cheeses from Nuova Castelli were put on display including
Parmigiano Reggiano, Pecorino Romano and Toscano, Taleggio, Gorgonzola and Mozzarella.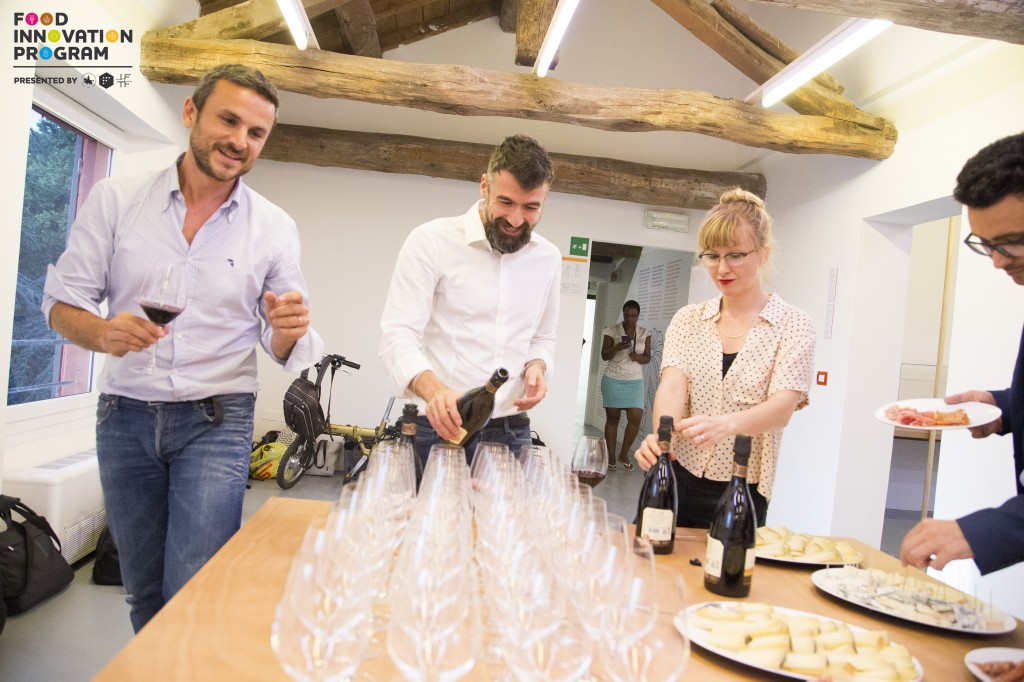 On Friday,
Rebecca Chesney
and
Sarah Smith
were back at Milan Expo to officially present their research at the
USA Pavilion's
rooftop terrace. If you happen to be at Expo on July 17th, keep your eye out for
Miriam Lueck Avery
, who will present a keynote speech at the
Conference on Food Safety and Nutrition in 2050
held by the European Commission.
The Institute for the Future's weeklong research launch was packed with inspiring immersions, conversations, and tastes of the future, and we are so proud that the Future Food Institute and Food Innovation Program are supporters and collaborators of such dynamic research.