NNEdPro International Summit on Nutrition and Health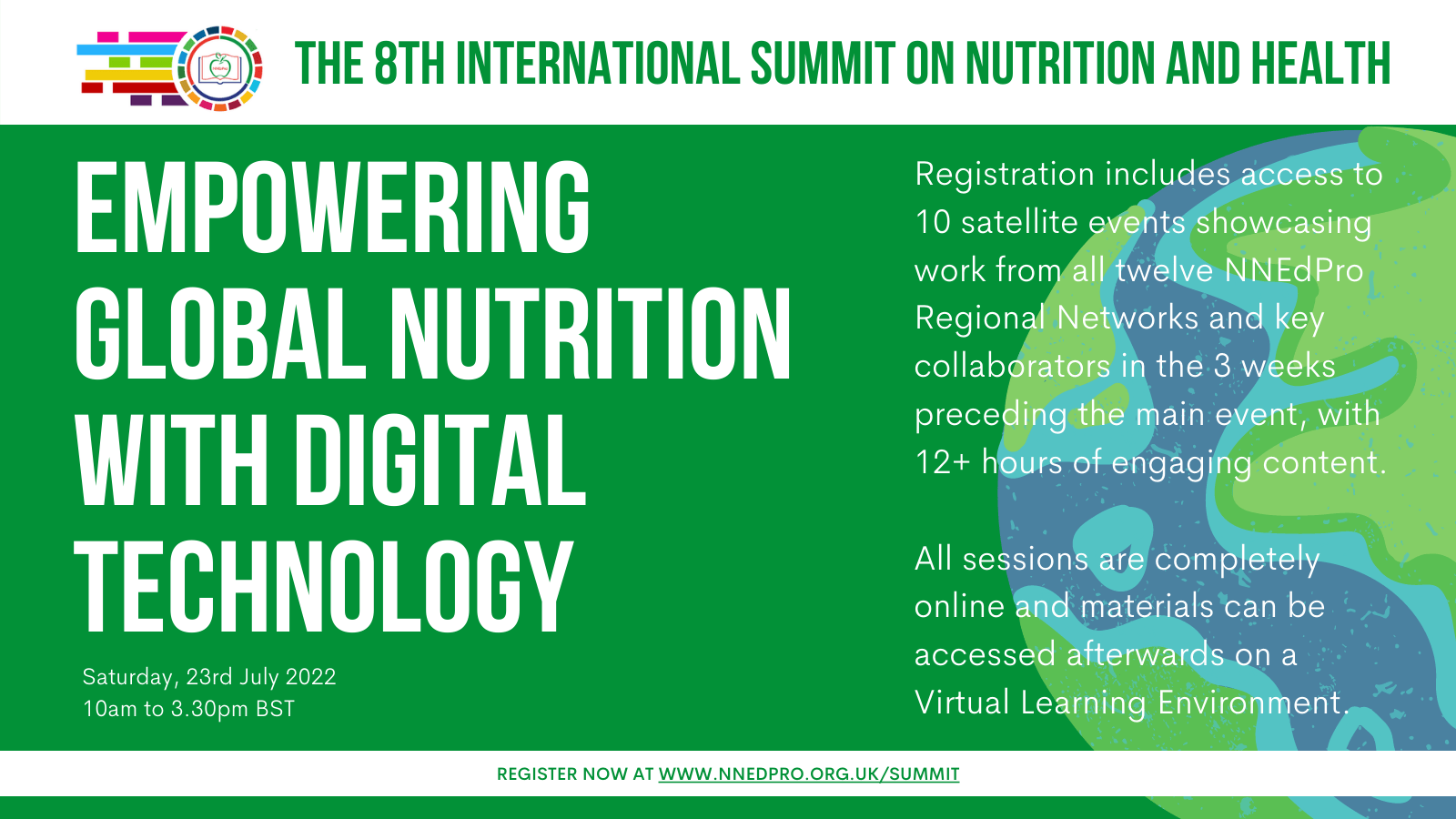 The NNEdPro International Summit on Nutrition and Health is a leading annual scientific meeting. The theme of this year's summit is Empowering Global Nutrition with Digital Technology. Professionals, educators, students and researchers from all over the globe connect to discuss relevant issues pertaining to food, nutrition and public health and to explore innovative propositions to complex challenges.
Building on the success of last year's Summit, the event this year will be entirely virtual with live pre-conference webinars, satellite workshops and the main event on Saturday, 23rd July 2022. Registration includes access to 10 satellite events showcasing work from all NNEdPro Regional Networks and key collaborators in the 3 weeks preceding, 12+ hours of engaging content! Throughout the Summit, attendees will attend plenary sessions, interactive panel discussions and abstracts presentations.
Registrations are now open and early bird discounts available. Register now at https://www.nnedpro.org.uk/summit. Use the coupon FFI2022 for an additional discount of £5.