Formare i leader di domani significa aiutarli a vedere e decodificare le complessità di oggi.
Significa ripartire da valori umani universali che promuovono la stretta interconnessione dell'insieme; significa rimettere l'accento sui bisogni essenziali: formazione alla collaborazione, alla fiducia, alla reciprocità e al rispetto per co-progettare, imparare da e con gli altri ed essere ispirati dalla suprema saggezza della natura.
These are the seeds of change needed if we are to lead our society in a direction of prosperity and integral ecology.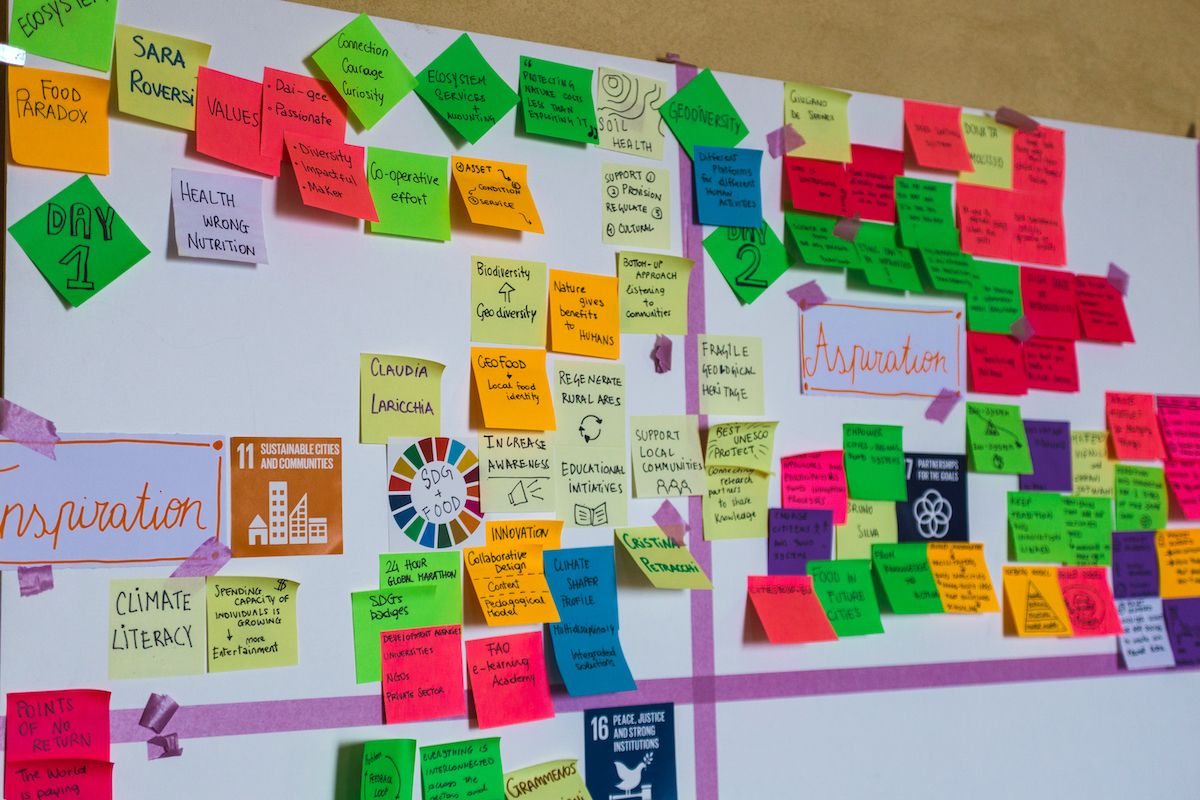 Research-backed academic programs for all ages. Click on the targets below for a detailed description of program options. 
Contact us at education@futurefoodinstitute.org to begin planning your educational program today!
Accademia di rigenerazione
Il programma si concentra su agricoltori in transizione verso l'agricoltura rigenerativa, nuovi agricoltori, migranti e rifugiati.
interessati a saperne di più?
Compilate il modulo qui per mettervi in contatto con un membro del nostro team Academy o per richiedere ulteriori informazioni su uno dei nostri programmi scolastici.