Tread the same path as the discoverers of the Mediterranean Diet, Ancel and Margaret Keys, as you breathe history, eat the past, and prepare for an integral ecological future.
The Mediterranean Diet is more than a list of ingredients. It is a lifestyle that reconnects humanity with the planet that hosts us, providing a model for a new type of sociality that is grounded in integral ecology. It gives us a wealth of scientific, cultural, traditional skills, and knowledge upon which we can build a more sustainable future. 
Positive stories in action – People are suffering from 'Climate Exhaustion' which stops them from making changes as frustration and anxiety take over. In this Boot Camp, startuppers, thinkers, and doers will re-inspire you to take action!
A Boot Camp for the community –We are deeply convinced that community and networks are fundamental in achieving food sustainability. We put SDG 17 "Partnerships for the goals" at the very center of our activities. Only through the sharing of knowledge, can we help each other and build a stronger and more connected community.
Have your ever thought about…? – The richness of our Boot Camps relies on the variety of the content and the field of expertise of our participants. This thriving environment will help you find surprising new stimuli and connections to address climate change with more creative and unexpected solutions.
Looking out over fields of olive trees towards the Tyrrehnian sea, the small town of Pollica (Cliento – Italy) represents the perfect symbol of the Mediterranean Diet as a culture and lifestyle. The life rhythms of its 2,300 inhabitants are based on skills, knowledge, rituals, and traditions, centered on the sharing and consumption of food in perfect balance between food-scape and food identity. 
Held in the historic Princes Capano Castle and home of the Mediterranean Diet Study Center "Angelo Vassallo," this place espouses protection of gastronomic pleasure and defense of biodiversity, pride for one's own identity and awareness of the continuous exchange between cultures, love for the sea, and roots firmly planted in the earth. 
The Mediterranean Diet is the perfect example of respecting the landscape, the territory, the community, and the economy, combining creativity with resilience and adaptation. It symbolizes eating together, connecting with the social and natural environments, respecting natural cycles, promoting healthy diets, lifestyle, and wellbeing. 
The Mediterranean Diet should be exported for its systemic approach, forward-looking mindset, and for the whole range of values that make it so sustainable: resilience, inclusivity, conviviality, and community. This explains why Future Food Institute has chose Pollica to teach and share the values at the heart of the Mediterranean lifestyle.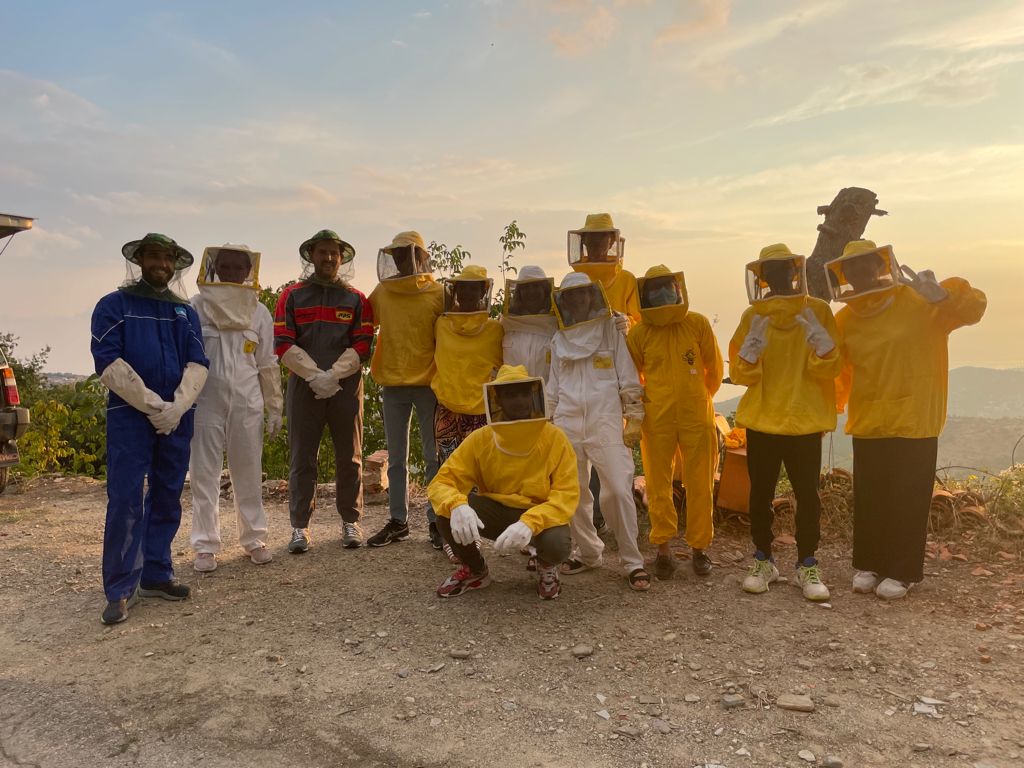 Curriculum & Learning Platform
The Boot Camp is based on an experiential learning approach that allows participants to engage in an international workshop environment comprised of live experiences, challenges, prototyping exercises, teamwork-based innovation challenges, mentorship sessions, and inspirational talks presented by visionary entrepreneurs, policymakers, innovators, and thought leaders. Meet the instructors and mentors.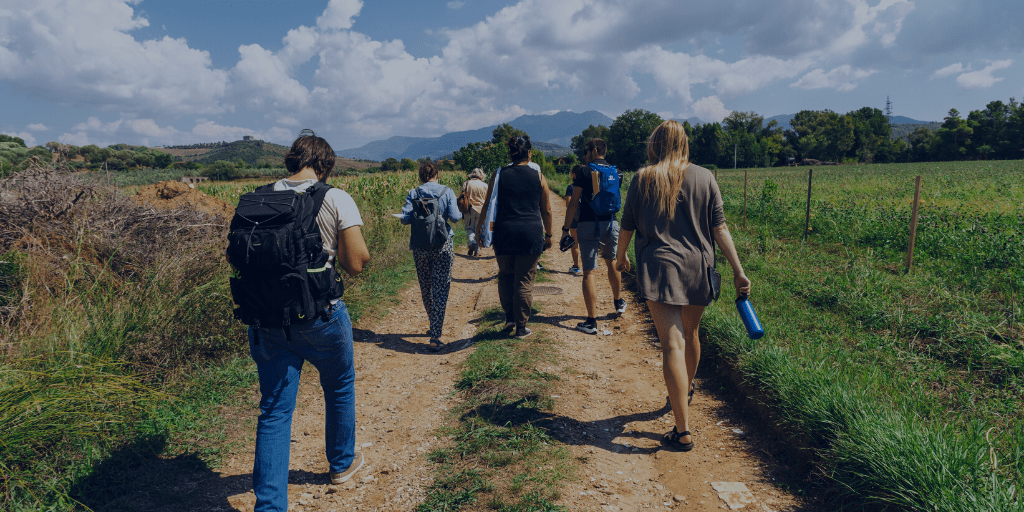 Gastro Diplomacy boot camp
DATES: 16 July  – 21 July 2023
TRACKS: Gastro Diplomacy
PARTICIPANTS:  Food professionals, Researchers, and Students. Food supply chain leaders and decision makers. 
PARTNER: Il Gusto.it, Centro Studi Dieta Mediterranea Angelo Vassallo and Museo Vivente della Dieta Mediterranea
Food & Climate shapers - Mediterranean Edition
DATES: 23 July – 29 July , 2023
TRACKS: Regenerative Farms, Kitchens, Oceans, and Cities
PARTICIPANTS: Open to anyone
Cross-Curricular Food Shot
This experiential learning platform enables talented, purpose-driven individuals to optimize their specific food interventions to first, positively impact the five Food Shot areas, identified by the Google Food Team, and ultimately the food-related SDGs.
ENABLE individuals to make personal, informed food choices for sustainable lifestyles
SHIFT diets
ENHANCE food (systems) transparency
REDUCE loss and waste in food systems
ACCELERATE the transition to a circular food economy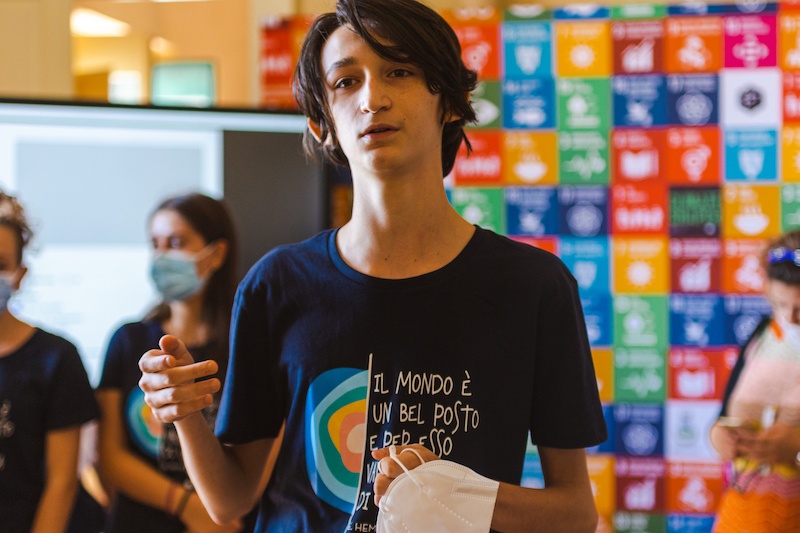 Our Climate Shapers are SEEDERS, talented and charismatic individuals, driving dialogue and change: 
SEEING the challenges of current systems that accelerate climate change and chronic diseases; 
ENVISIONING what needs to be done to improve these systems as a part of reaching the Sustainable Development Goals (SDG's); 
ENGAGING with people and organizations in their own environments to start making change; 
DOING a pledge to stay actively involved.
Learn more about Boot Camp 'Climate Shapers.' 
All sessions are conducted in English. Participants must have adequate English proficiency to follow sessions and contribute to discussions and projects. 
Boot Camp "Climate Shapers" are selected through an application process consisting of: 
Online application form
Brief personal statement of 250 words (within application form)
Current CV
In addition to an enriching experience, knowledge, and skills, participants who successfully complete the boot camp, and all related activities, will earn a Climate Shaper certificate, from Future Food Institute and FAO elearning academy. This certificate can be displayed on your social media profiles and included in your CV. 
Beyond the certificate of completion, Climate Shapers will also have access to the Future Food Alumni network, including invitation to exclusive events and further opportunities for involvement in food transformation initiatives. 
The regular Boot Camp participation fee is 1,850.00 euro. 
If you are applying as part of a company the fee per person is 2,500.00 euro. 
If you are a student, an alumnus/a of FIP, FFI/FAO boot camp, FF/YTA, or applying as part of an NGO, a startup, or a non-profit organization, you are entitled to the reduced fee of 975.00 euro.
This includes instruction, prototyping materials, workshops, and local transportation. Food and accommodations are additional costs that will be discussed at the time of application.
Insurance is not covered by Future Food Institute
Frequently ASked Questions
Fill in the form here for additional information and updates on the next cohort and a member of our team will be in touch.