On the evening of July 9th the Food Innovation Program hosted a very special Food is a Conversation in Officucina with
Michiel Bakker
,
Steven Gedeon
and
Danielle Nierenberg
on the theme 'F
eed the Future: how to nourish the future through good food and good practices'
. Managing Director of the
Future Food Institute
Sara Roversi, mediated the conversation, and the public were encouraged to participate and ask questions. Danielle Nierenberg, President of
Food Tank
, is one of the most influential women in the world on issues regarding sustainable agriculture and food. She co-founded Food Tank in 2013, a non-profit organisation that focuses on building a global community for safe, healthy, nourished eaters.
Michiel Bakker is an international food and beverage professional with over 23 years of global experience in food and beverage operations. As the Director of Global Food Services, Bakker leads Google's world-renowned
Food Program
, and is in charge of feeding and nourishing thousands of people who work within the Google environment. Steven Gedeon is a highly-regarded entrepreneurship educator who has founded or led over a dozen private, public, venture capital and non-profit organizations; delivered over 100 public speaking engagements, and developed
online videos
on personal leadership, entrepreneurship, experiential learning and best practices in teaching. He has won over twenty awards, including the prestigious President's Award of Teaching Excellence.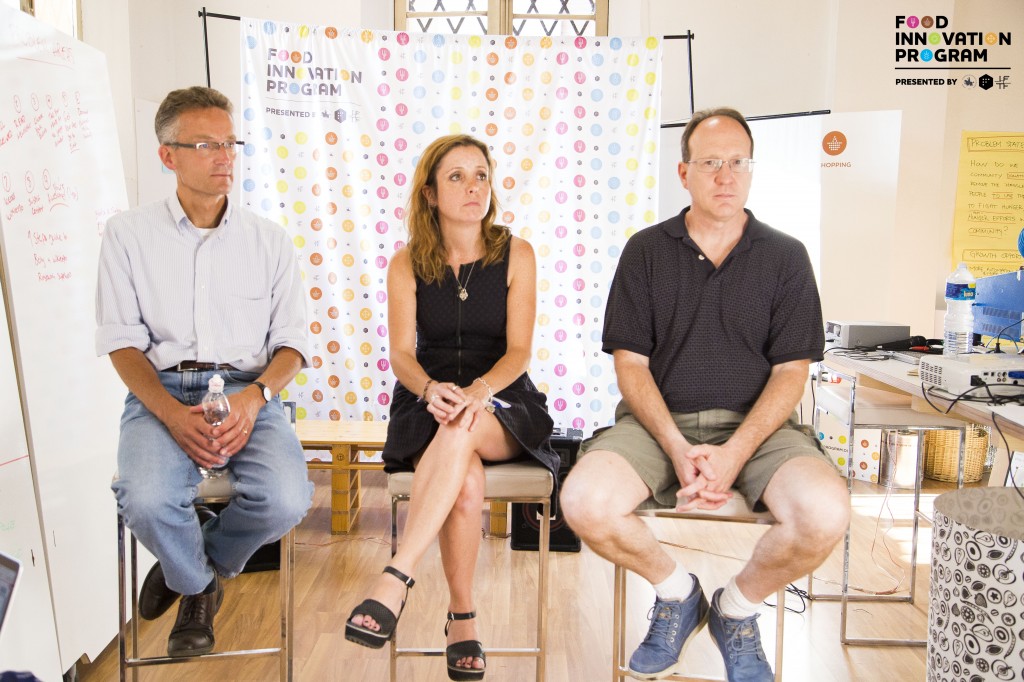 The conversation was a dynamic wave of ideas that spanned from technology in food and challenges within our current food system to entrepreneurship and the power of innovation. When the panel was asked about their key desire for the future of food, responses were varied. Bakker said, "enable people around the world to access the same information. It will be about getting the world online, and allowing people to find the information they need. Access to
technology can help tackle food issues
." Nierenberg agreed, suggesting the Internet is a powerful source of information, and if women across more geographically isolated areas can use it and harness these tools, it can help break down common gender barriers. "Women can start using the Internet on their cell phones to make banking and financial transactions," she said. She also suggested, "knowledge of agriculture is key for food companies and entrepreneurs of the future to make better decisions.
Farmers are the keepers of knowledge
, and they are also business people who deserve to be recognised for this knowledge. We have to get their stories to decision makers and create a more equitable food system."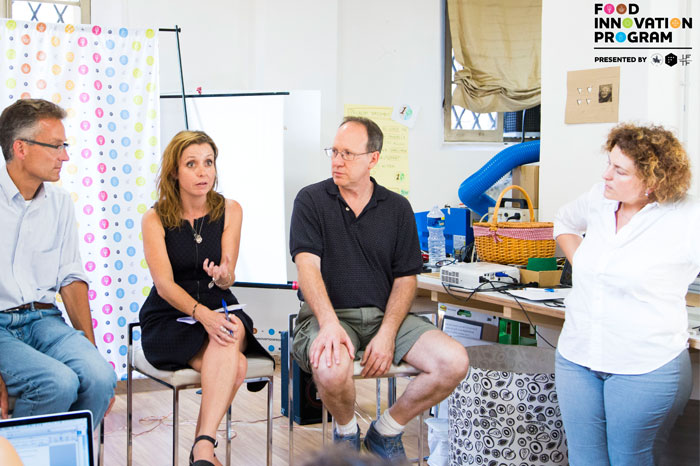 The biggest challenge for the future of food was agreed by the panel to be excessive
food waste
. Google is trying to reduce its food waste by closing down food stations earlier, evaluating the popularity of meals and making informed decisions to reduce supply, and donating leftover food to food banks with the help of US hunger relief charity
Feeding America
. Growing barriers for the future of food were deemed to be increased government regulation (without system simplification) and more vigorous food safety legislation, which is putting increased pressure on small-scale farmers. Gedeon cheekily commented, "Barriers should be viewed as a positive thing.
Barriers make people more innovative
, and they also keep the competition out… once you have crossed the barrier that is."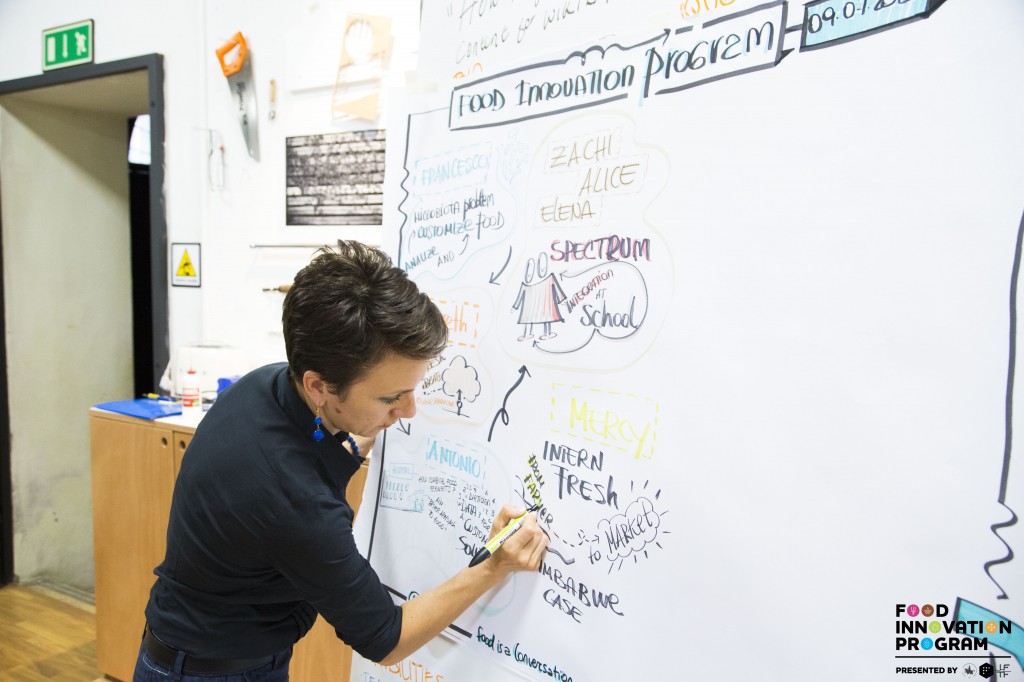 What our panelists want for the future of food innovation are the following: Nierenberg wants to see the "democratisation of innovation so that it is spread in easy ways where anyone who needs access to it has it, and people can use and benefit from it." Gedeon suggested a return to "laissez-faire (free-market) Capitalism" and Bakker wants to "make distribution channels open to everybody, and reduce corruption and warfare." He also suggested "
personalisation of nutrition is the future
. There is so much happening with dietary related diseases it can't go on. There is a big market to be developed, and it will require increased innovation."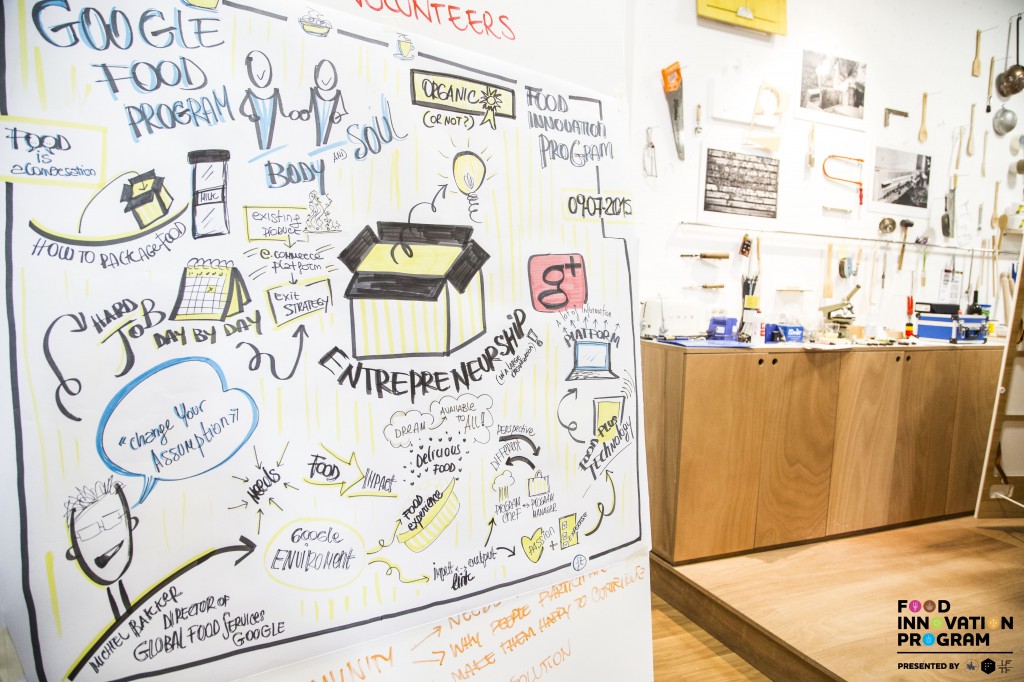 Food is a Conversation was followed by a delicious buffet dinner, cooked by Reggio Emilia born chef
Marta Scalabrini
, who operates the well-known
Marta in Cucina
restaurant on Vicolo del Folletto. The dinner provided the opportunity for our panelists to sample some traditional yet innovative dishes such as gorgonzola, rocket and pistachio filled focaccia, squid cappuccino with potato and balsamic foam, assorted mini-muffins including thyme and taleggio, tomato and gorgonzola, zucchini and pecorino as well as
Erbazzone Reggiano
. Dinner provided a great opportunity for our guests to mingle with the students of the Food Innovation Program and our corporate partners.