Trame Mediterranee Blue Edition
4 Luglio 2022

-

9 Luglio 2022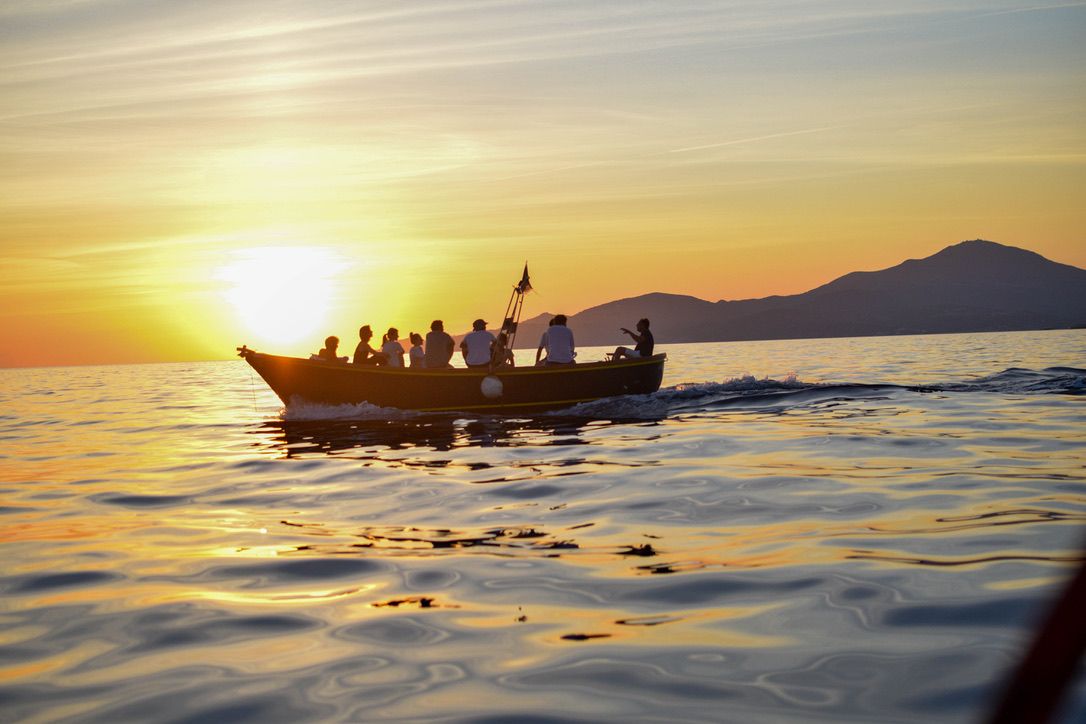 INTEGRAL ECOLOGY – a model for a sustainable Mediterranean future. 
The systemic cultural project, Trame Mediterranee, conceived and promoted by the Future Food Institute in collaboration with the Municipality of Pollica and the Angelo Vassallo Mediterranean Diet Study Center, was implemented to create awareness of the immense value of the intangible heritage contained in the concept of the Mediterranean Diet.  
The program dispenses a kaleidoscopic chronicle capable of highlighting the beauty of diversity, a history made of true stories, faces, scents, and flavors that will be re-discovered through the exploration, and listening, to the territory and its characters.
The magic of the encounter, the care of the relationship, the power of conviviality bring out the intrinsic values of (good) Mediterranean Living.
8 young people (between the ages of 15 and 19) – 8 fishermen from the ancient Cilento area along with scientists – designers – activists – journalists – members of the fishing industry – chefs – policy makers: will come together to prototype an "experimental marine area."
Medi-terranean, "sea between lands," Mare Nostrum. The azure sea that washes the Cilento coast is a true biodiversity hotspot, hosting as much as 18% of the global diversity of marine species, and jealously guarding the traces of ancient trade routes among the peoples who inhabited its shores.
However, climate change, global warming, and contamination by plastics and other materials threaten the unique ecological network it hosts. Moreover, in the globalized and "dark" world of blue protein fishing and trade, even the livelihoods of small coastal fishermen are being challenged. Their role must therefore be reevaluated so that they can once again become custodians of the natural marine heritage and vital witnesses to maritime traditions and cultures focused on sustainable resource management. 
Too often, marine protected areas are seen as areas of denial and deprivation: areas that are particularly vulnerable or damaged, areas where fishing or transit is not possible. Instead, these same areas could be transformed into incredible opportunities: Experimental Marine Areas in which the role of fishers becomes strategic again; places of care and research for sustainable innovation, at the slow pace of ci-lento, the time of Regeneration.
Fishermen as active players in the protection of critical habitats and marine biodiversity can collect vital data for research to allow the sea time to regenerate.
The selected students, alongside fishermen, scientists, and experts of the fish ecosystem, will be active protagonists in the re-discovery of the Mediterranean with new eyes (inspiration and aspiration) and then co-design (action), through design methodologies and prosperity thinking, practical proposals for the realization of the first Experimental Marine Area, of Italy and Cilento, which they will present to the press and representatives of the institutions on July 8,  on International Mediterranean Day.  
Partners
Representation of the European Commission in ItalyRappresentanza della Commissione Europea in Italia, Municipality ofComune di Pollica, Mediterranean Diet Study CenterCentro Studi Dieta Mediterranea, Future Food Institute, Legambiente, Assoittica, Living Museum of the Mediterranean DietMuseo vivente della Dieta Mediterranea, Legacoop AgribusinessAgroalimentare.