On Friday the 20th of November the Food Innovation Program held its final showcase at Palazzo dei Musei in Reggio Emilia. It was an opportunity for the Master students to present their final team challenges to our distinguished partners and of course celebrate the end of a fruitful 10-month journey together.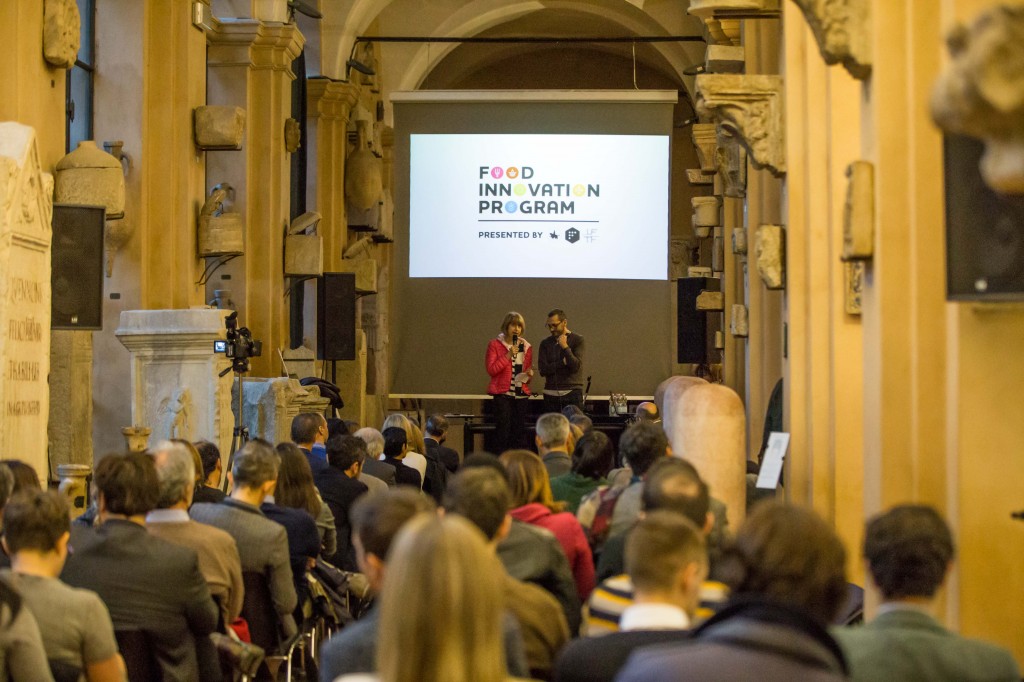 The event began with an introduction by host Nick Difino followed by greetings from Palma Costi, Emilia Romagna Councillor for Productive Activities, Energy and Green Economy. Our international keynote speaker
Dr. Jonathan Edelman from
The Royal College of Art London
(ex-Professor at
Stanford's d.school
) then took the stage. He opened with the famous saying: "All design is re-design". As a Design Thinking specialist, he compared the method of design thinking with the creative processes of prestigious composers such as Bach and notable fashion designers such as
Alexander Mcqueen
, suggesting methods of expansion, augmentation and sequencing are applicable in everything from architecture to fashion. Dr. Edelman described design as a conversation across time, space and culture and examined expressionism as an important facet of innovation.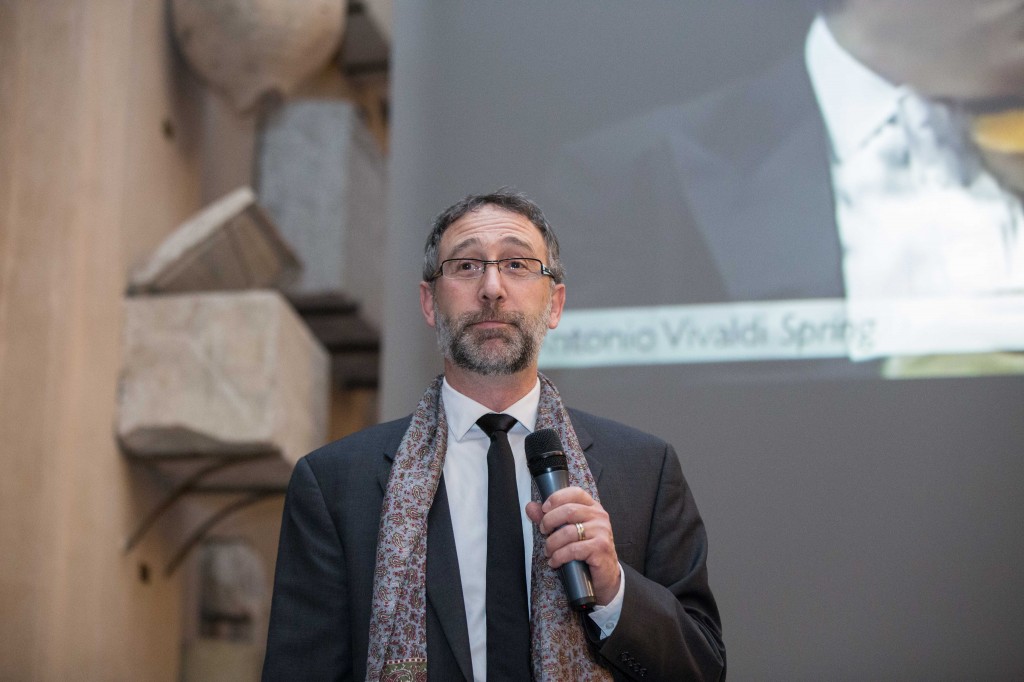 Dr. Edelman
was followed by the culminating presentations of the FIP student groups who showcased the work and success they have had in addressing their specific challenges over the past six months. The challenges were given by supporting partners Alce Nero, Barilla and WikiExpo.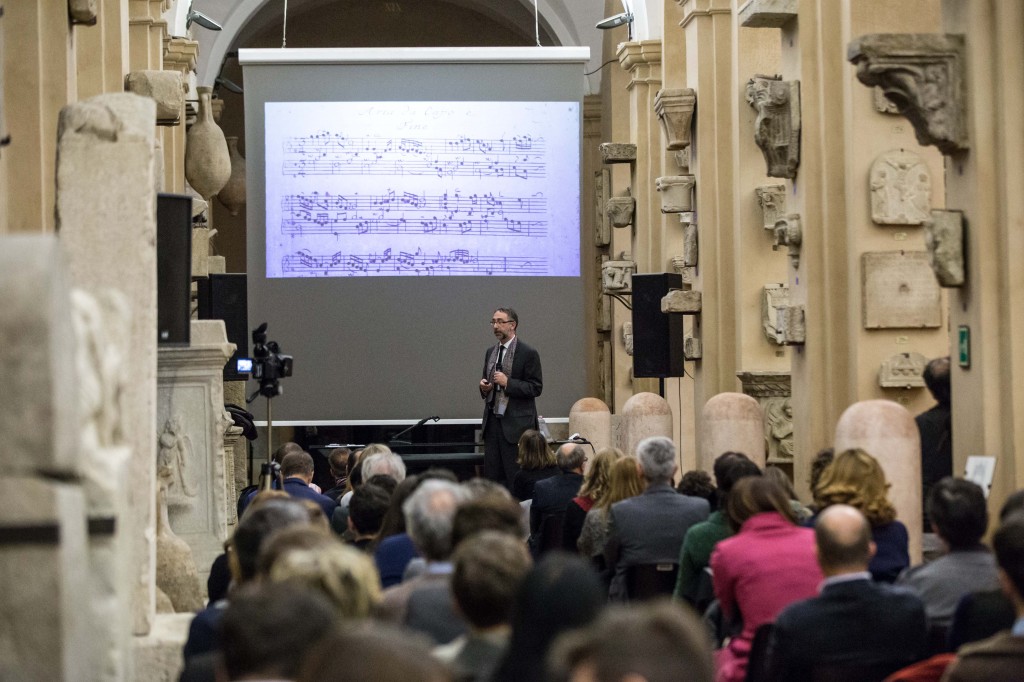 The first group of students – Elisa Bedin, Hildreth England, Zachi Brewster and Marco Di Norcia – were given the challenge of redefining the communication strategy for Alce Nero, a cooperative of Italian organic producers and farmers. After intensive market research, the team designed a product service system named "Cibo Vero per la Testa" after coming to the conclusion that many Italians were unfamiliar with organic foods and did not always trust them. The food innovators redefined their initial challenge and proposed to position children in the center of the communications strategy. The team put forward a mixed method solution that included toolkits, workshops and a digital platform. They created a special activity book for home and school use (accessible in print and digital formats) around organic foods, full of cooking information and nutritional insights for teachers and parents. In the end, the objective of making organic food more accessible and relatable to the general public was achieved.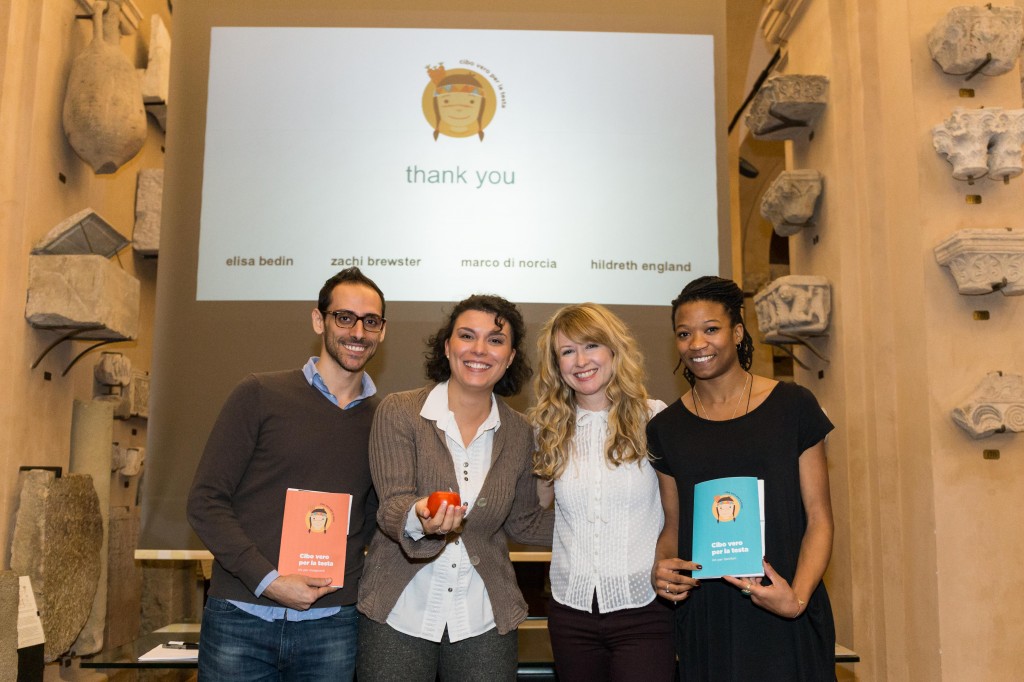 Two challenges were doled out by Barilla: one of them devoted to creating a new product for kids that was both healthy and appealing, and the other one centered around pasta.
In the Barilla Kids Challenge, FIPers – Chiara Cecchini, Alice Bennetts, Mercy Chatyoka, Sebastian Melnitzky and Riccardo
Fantozzi
– were asked to observe and analyze children's interaction with food to better understand how Barilla might address kids as a consumer group. Throughout the past six months, groups of children were invited to OffiCucina to play, interact and taste food. It was important to provide diverse hands-on experiences with colorful and creative opportunities to experiment in all parts of food preparation and creation. The group found that engaging kids in the kitchen and letting them have fun is the most important aspect to encourage healthier eating choices. Ultimately the team created a product that combined
play-education, health visibility and awareness, and empowerment to satisfy children's needs and meet the project brief.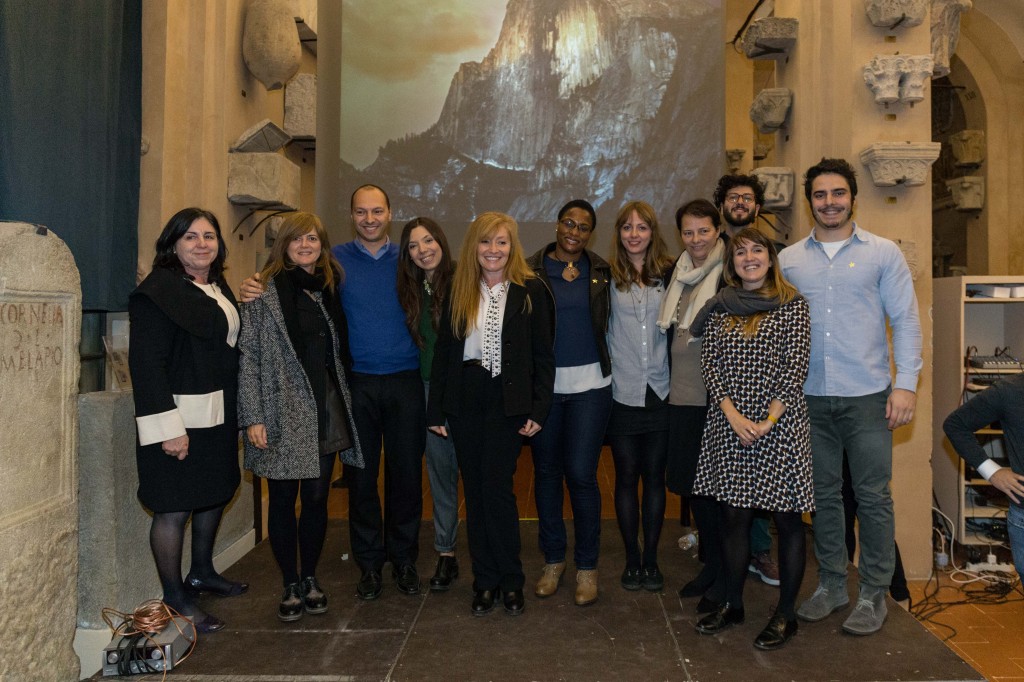 The second Barilla challenge tasked students – Antonio Gagliardi, Kelly Angela Lee, Benedicte Mundele, Francesco Attanasio and Ofelia Manicone – to overcome growing barriers to pasta consumption, which are progressively reducing Italy's legendary passion for pasta. The team had to design a new and sustainable product range based on pasta
that can fulfil society needs, meet market requirements for convenience and value, and enable pasta to regain its position as a food staple for all. Using the R&D Barilla Lab, the food innovators played around creating new pasta based products (pasta chips for example) while testing innovative packaging ideas and creating an e-commerce pasta site. They too devised an innovative product, which will be taken to market.
After the Barilla presentations, Victoria Spadaro Grant, Chief R&D and Quality Officer at Barilla Group, announced that both projects would be developed by Barilla in the near future. She concluded by saying, "
Design Thinking is important for the food industry. It is the way forward, which drives real solutions for consumers."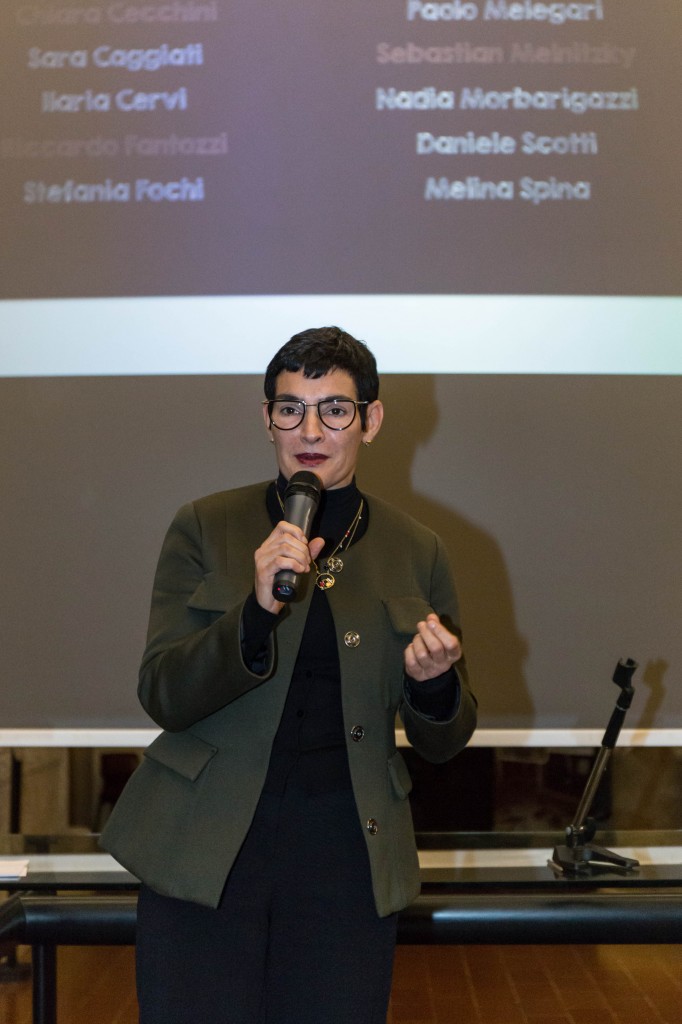 Another challenge that has already raised great interest is WikiExpo. The team – Federica Lena, Tarek Soliman, Elena Galli, Mercy Chatyoka e Karla Gonzalez Ramos – shared its experience with capturing and memorializing the events and knowledge of Milan Expo 2015, and categorizing this information into several thematic clusters .
The website will be used as a forum, knowledge broker and information repository, which can be accessed by anyone seeking insights into the World Exhibition.
Sara Roversi, Future Food Institute Director, took a minute after their presentation to read a congratulatory message from Maurizio Martina, Minister of Agriculture and Forestry, who has greatly supported the WikiExpo project.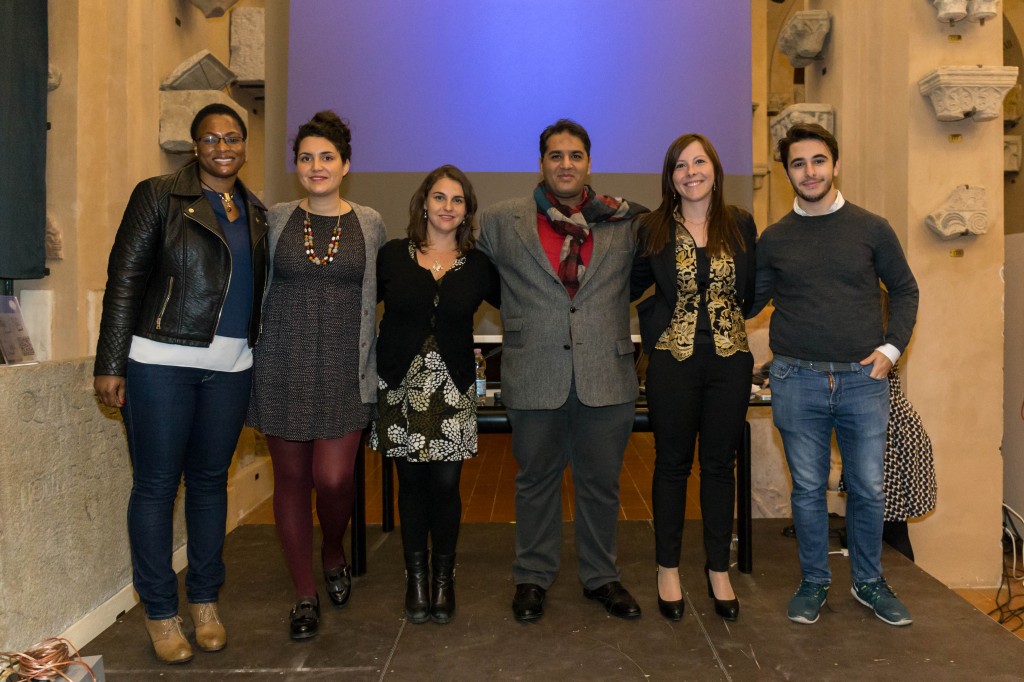 Moving forward, the winners of the recent Feeding Fair: Hacking Malnutrition hackathon, which took place in September this year, presented their Mylbread project. The team was asked to address the escalating consumption of industrially produced and nutrient poor bread by the German population. Their solution was to make good quality bread more accessible through an integrated online ordering and delivery service that matches consumers with small scale producers.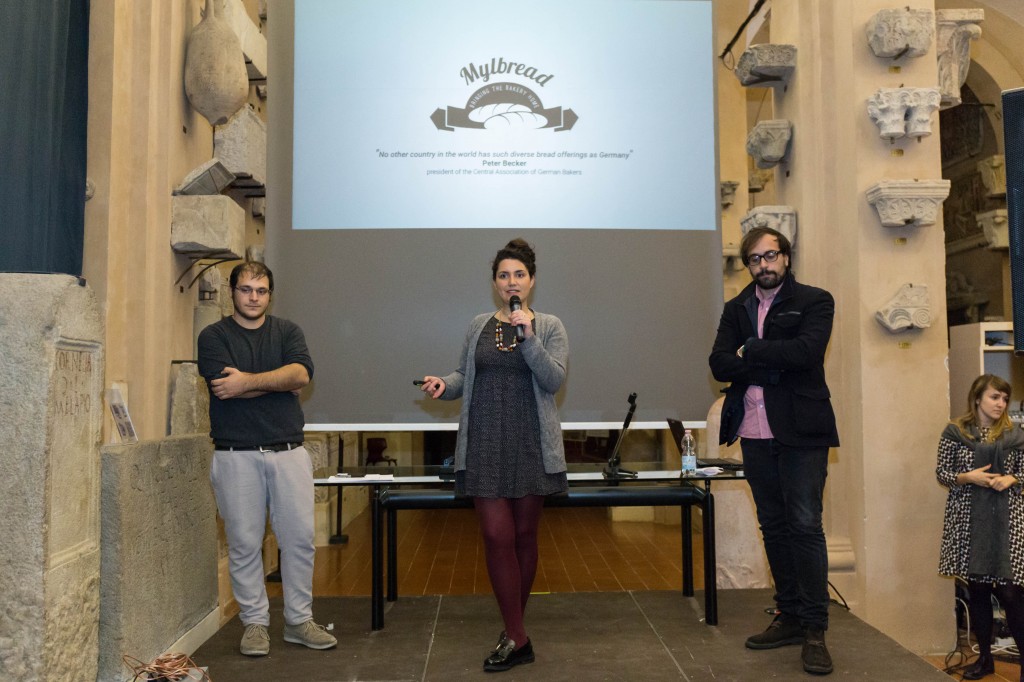 After teams and groups presented their combined efforts, the floor was opened for FIPpers to individually present personal projects and challenges they have been working on. Francesco Attanasio presented his MyCroLife followed by Saladz, from Elena Galli. Elena described food as a primitive form of comfort and proposed a tech-based restaurant that pampered clients with food for their emotions. Chiara Cecchini then presented her FeatApp, which transforms one's steps into discounts on real food experiences. It has been developed and launched under the umbrella of You Can Group. Surprise Tropicale was another of the innovative projects presented on stage by its founder Benedicte Mundele with the objective of reducing waste and promoting local produce in Congo.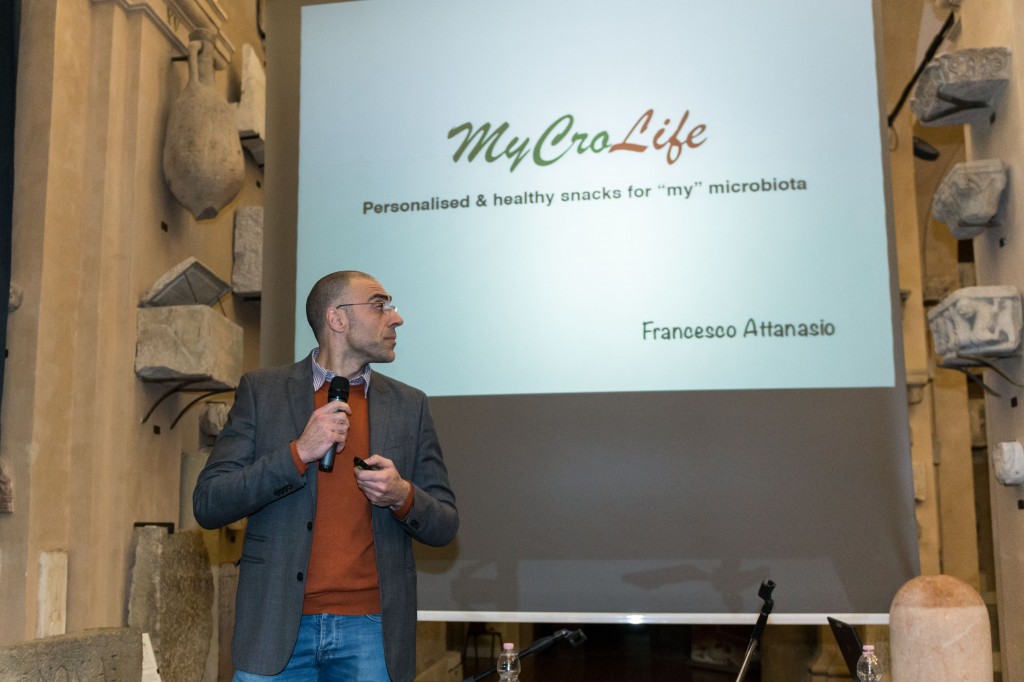 The academic staff also had the chance to give final remarks, as well as thank and congratulate the students whom they referred to as "Champions". Given the great success of this first edition, Sara Roversi and Matteo Vignoli were happy to officially announce that the second installment – Food Innovation Program 2.0 – will commence next September.
A special mention was given to Francesco Bombardi, the creator of the OffiCucina: a hybrid kitchen makerspace where lessons of this first edition took place. After the closing keynote speeches, everyone was invited to explore the Food Innovation Fair held at the OffiCucina where the teams showcased the prototypes they had created to address their challenges.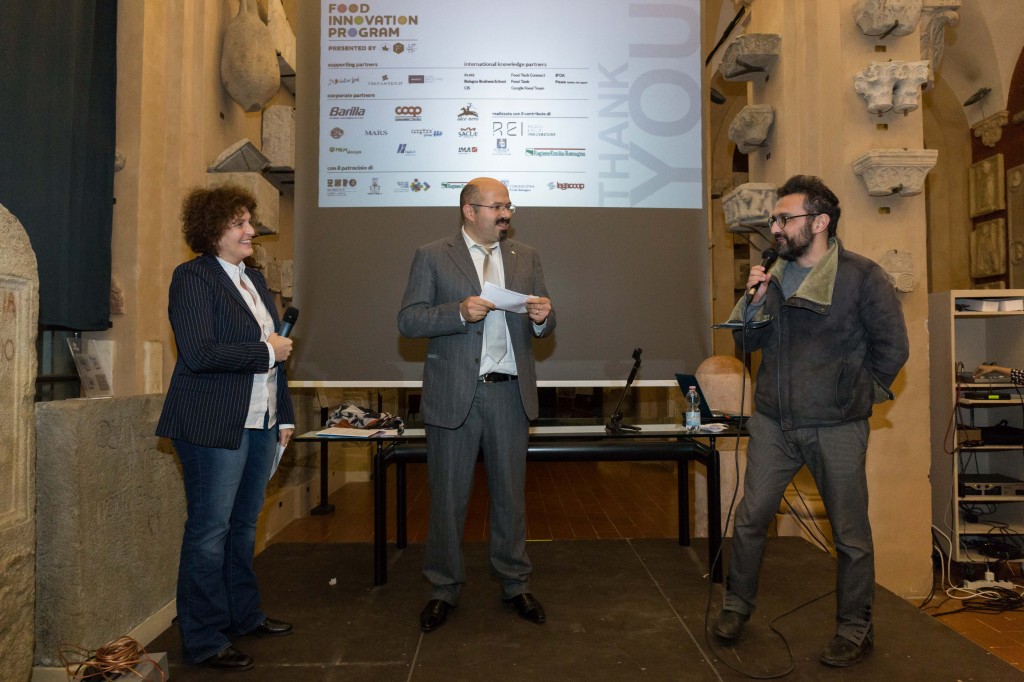 At the fair, guests were treated to a visit by Entonote (Giulia Maffei and Giulia Tacchini) who had a special insect aperitivo set up including crunchy crickets, grasshoppers and larva. Many guests were enamoured with the edible insects, claiming they had a shrimp-like flavour.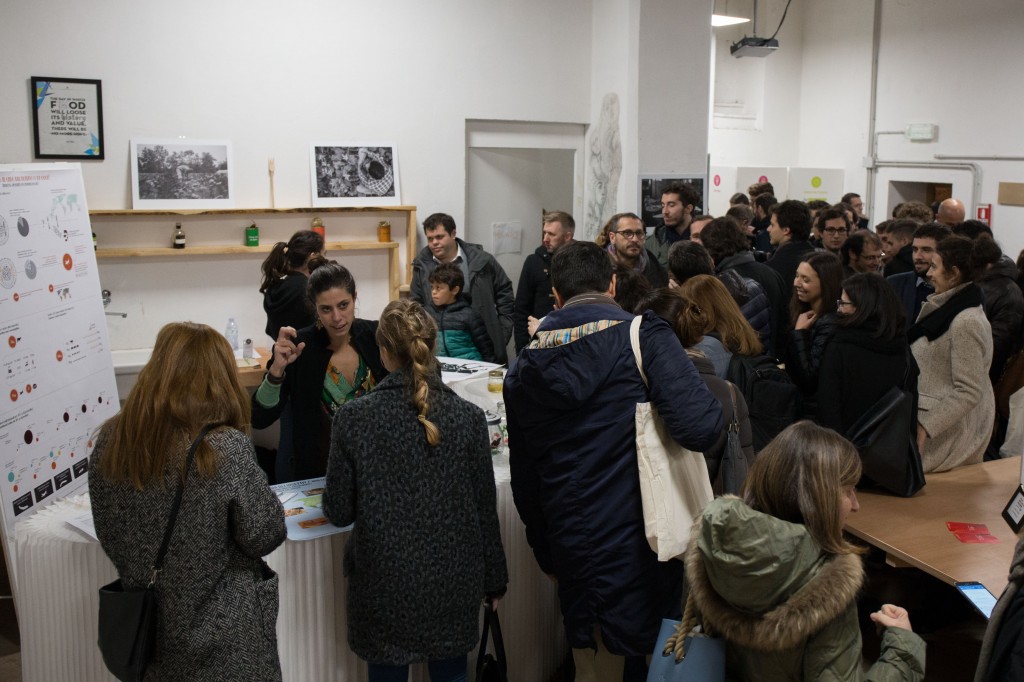 After an informative and inspiring session of speakers and presentations, the event concluded with a gala dinner cooked
by Reggio Emilia born chef
Marta Scalabrini
, who operates the well-known
Marta in Cucina
restaurant on Vicolo del Folletto. The dinner provided the opportunity for guests to sample some innovative dishes such as squid cappuccino with potato and balsamic foam, diced octopus with tomato salsa, gorgonzola topped frittata and more.
Especially loved was the big wheel of Parmigiano Reggiano from Nuova Castelli, a DOP cheese named after the area, which was the King of the table.