As part of the Entrepreneurial Track module, Food Innovation Program students were immersed in two full days of mentoring by entrepreneurship professors Antonio Paco Giuliani and Steven Gedeon, from the
University of Illinois at Chicago
and Toronto's
Ryerson University
respectively. The professors played key roles in helping students define and realise their business goals, pitch their ideas and develop their enterprise strategies.
Antonio Paco Giuliani
lives and works in Chicago, but spends three times a year in Italy where he lectures at the
Bologna Business School
on entrepreneurship and strategy. Prior to his academic career he was a strategy consultant focused on luxury and private equity goods. He is interested in the psychological approach to entrepreneurship (why and how do people start businesses) and has conducted research in understanding business models behind restaurants, particularly across the fine dining realm.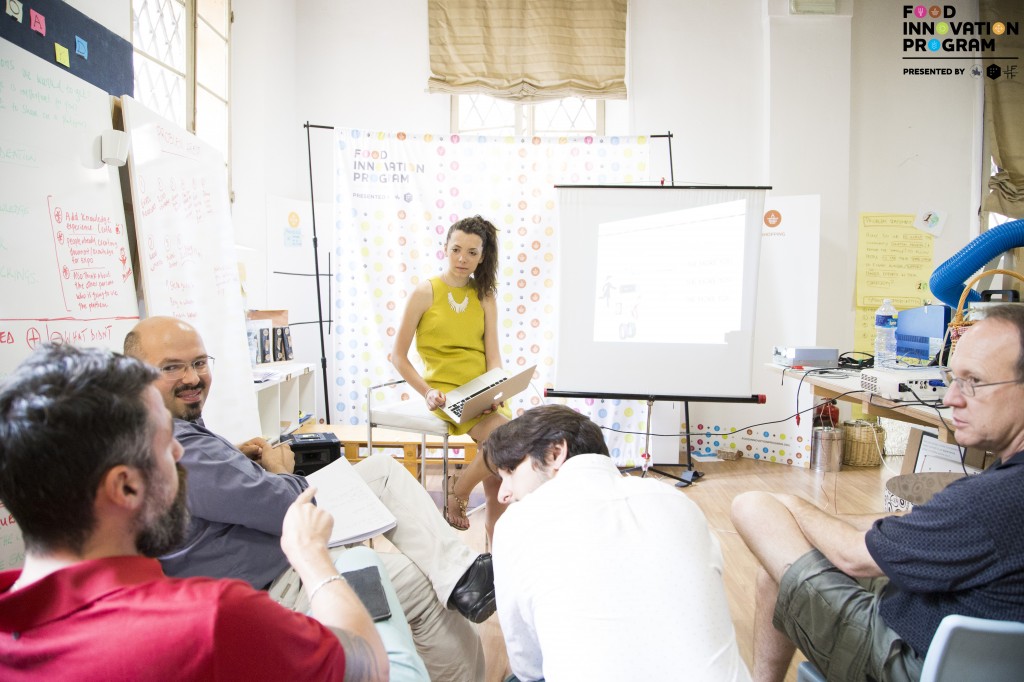 Paco's lecture focused on three main concepts. The first was the importance of having a
business plan
. Although often believed to be a big-business procedure, it is becoming increasingly important for startups to go through this process. A business plan can help attract investors, evaluate the feasibility of the business concept, attract potential business partners and key employees as well as customers and suppliers. A business plan should include an
executive summary
of no more than two pages, which should always be written last. It includes the company profile and the nature of the service/product offering, and should demonstrate a long-term commitment to developing the venture. Other important elements include a market analysis (research, competition, barriers to entry and sales/distribution strategy), the company's organisational structure (the management team), and an
exit strategy
(best to determine this upfront – going public, selling the business, a stock buy-back at the going rate, leveraged buy-out or second round of investment). Critical risks must be identified and evaluated, particularly from a financial standpoint as well as the valuation of the entire enterprise.
The second concept was that ideas are worth nothing. Yep. That's right. NOTHING. Ideas only become valuable when there is a market for them. That means either a large, scalable market or an underserved niche market. It is only then, that an
idea becomes an opportunity
. The economics of the idea must make sense, the value appropriation of the idea must be clear to potential customers and the timing has to be right – especially with technology driven ideas (as you have to make sure there is the right network and infrastructure in place to handle the new technology). "Opportunities rely on validation and execution. You need to validate the idea and then execute on your validated idea," stated Paco.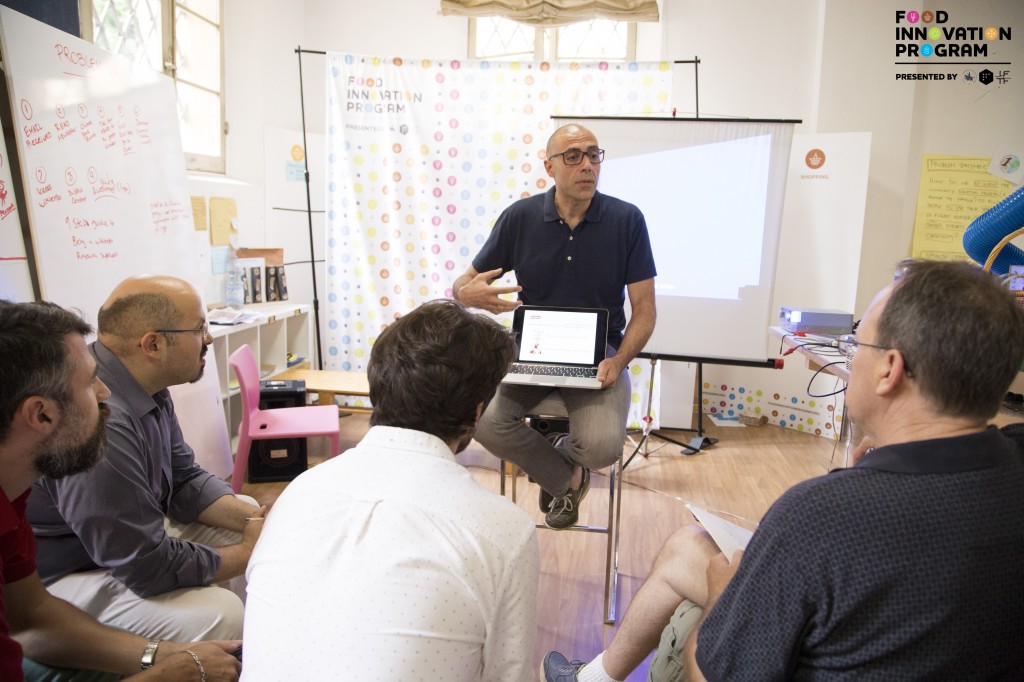 The third concept was an introduction to
Lean Startup
, a business strategy for startups to build, measure and learn. Startups can no longer think about "Can this product be built?" Instead, the questions are "Should this product be built?" and "Can we build a sustainable business around this set of products and services?" Many startups have great ideas, but instead of sharing those ideas and seeking feedback, they lock themselves away until the product is ready and then release it. But often when they fail to reach broad uptake from customers, it's because they never spoke to prospective buyers/users and determined whether or not the product was interesting. Paco commented "more startups fail from a lack of customers than from a failure of product development." So, startups need to "
get out of the building and engage customers
".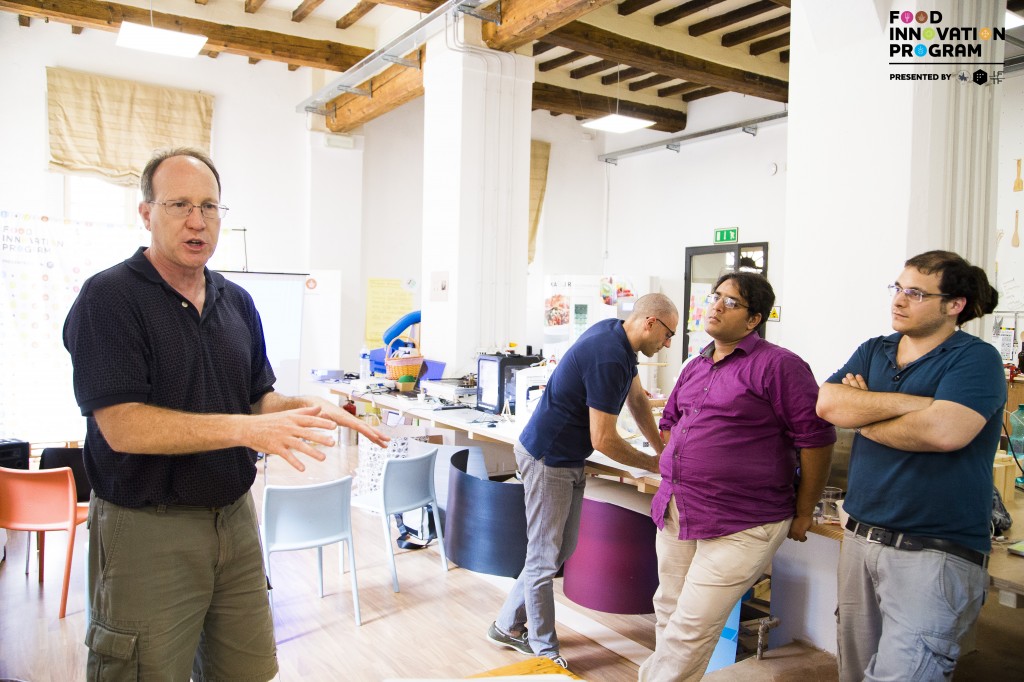 This can be as simple as a series of conversations. Find out if your idea has a market, and then develop a
minimum viable product
(MVP) to run experiments. Continually test the product and collect data to obtain actionable metrics. The fundamental activity of a startup is to turn ideas into products, measure how customers respond (who are they, and are you satisfying their needs?), and then learn whether to pivot or persevere. All successful startup processes should be geared to accelerate this feedback loop. The following day Steven Gedeon, director of
Ryerson Entrepreneur Institute
(Toronto, Canada) and professor of the "Entrepreneurship and Strategy" course assisted FIP students with their business project pitches. He listened to their raw ideas, provided feedback on their concepts and pitching technique, and then got students to refine their project strategies and re-pitch.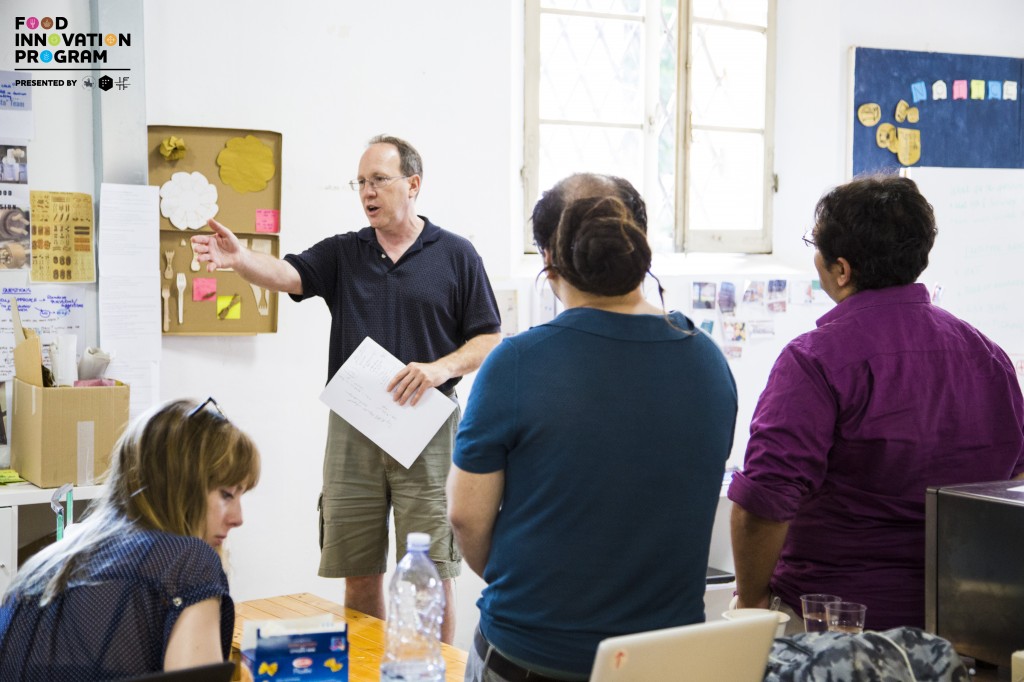 These were Steven's pitching 101 tips:
Concentrate on positioning
, and align your concept to something that already exists, yet at the same time demonstrate how your products/service is a little different. For example "I want to create a product called Tylenol, it's like Aspirin but it doesn't burn your stomach," noted Steven. If you can create an identifiable comparison, or re-purpose an already existing idea, you can relay your concept to investors a lot faster. "It should only take 30 seconds to explain what you're doing… so describe your business in one sentence," said Steven. It's all about using
analogs and antilogs
to test a business concept and prioritize the risks that a business concept might have. An analog is proof that something has been tried and works well in the market (
Uber
,
Airbnb
). Antilogs are proof that something doesn't work in the market (
Webvan
). My idea is like Uber but we do this instead/better; or my idea is not like Webvan because…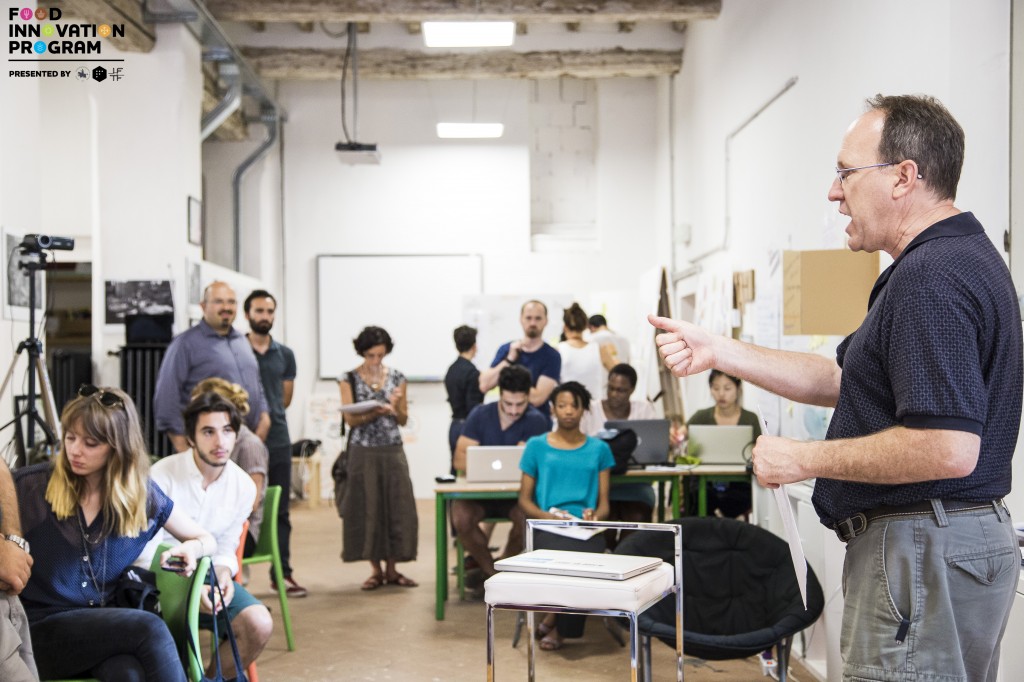 When you create a pitch, your presentation should be composed of the following slides:
1.
What is the problem
2.
What is the solution
3.
What is the magic – what is special about you? What makes you the ideal person to work on this project?
4.
Who is the customer – have you peered into the soul of the customer and do you know who they are? Is it a single or double sided model?
5.
The business model – how are you going to make money? This is the time to answer your investor's questions
6.
Mention something about your team and operations "Ultimately it is important to convey your content in a clear way. Every time you add a new word you make the other words less important," said Steven.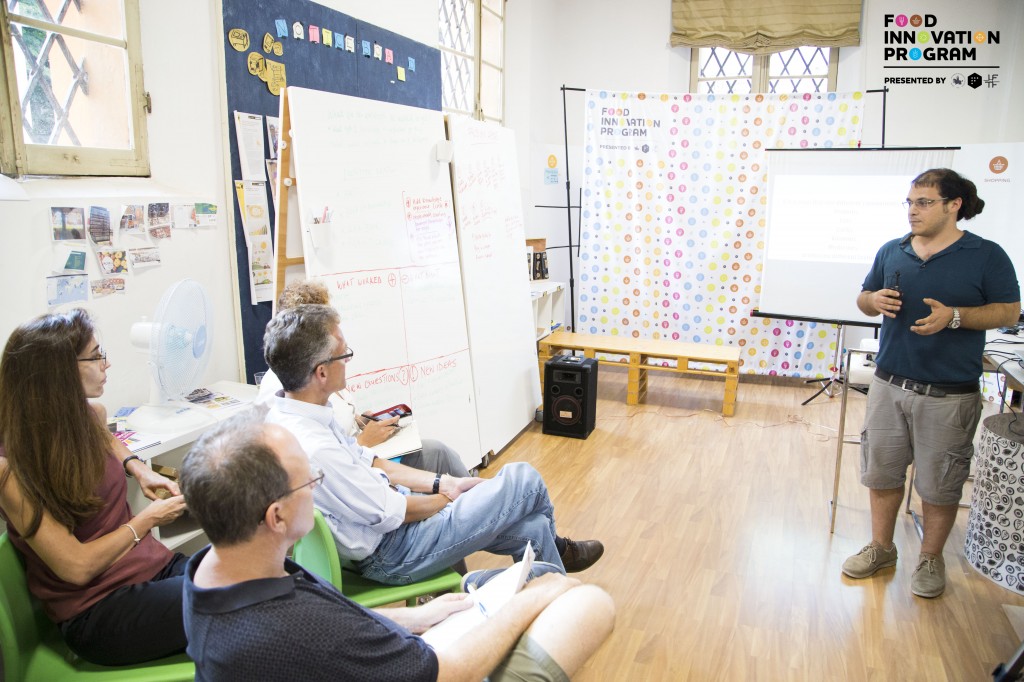 At the end of the training session, the students pitched their ideas with a renewed sense of confidence and tact. The pitching session was conducted in front of
Barilla
, professors from the Food Innovation Program,
Sara Rovers
i, Marco Lotti (C.E.O. and Founder at
Altrove Innovation
) and
Michiel Bakker
, Director of Google Food Services.