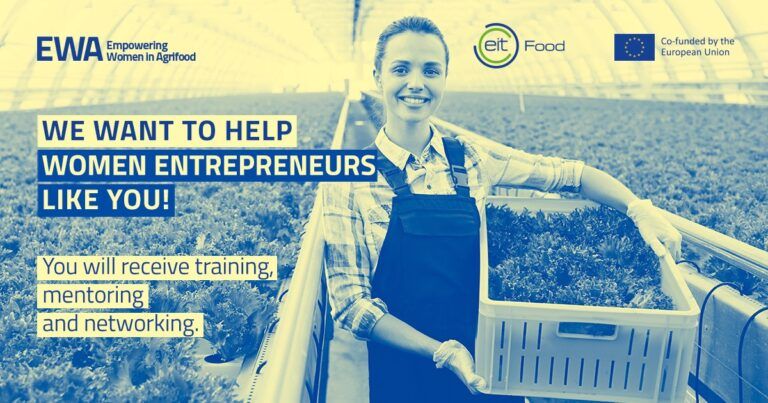 More opportunities for women, more diversity for the agri-food system, and more prosperity for all.
Women are most affected by the climate crisis and less responsible for it. Women in agriculture are equal just only in quantity. Still, they have fewer rights, less access to natural and financial resources, less contractual power, and fewer strategic roles in the food value chain. Empowering women is not a women's issue. On the contrary, it means working to create real prosperity, it means raising the value of the entire food system, improving every single phase of the chain and its impact from a social, human, economic, environmental, cultural, and institutional perspective.
Empowering women is not (only) a matter of values. It's a matter of business, a sustainable future, and human rights. It's not just a matter of inclusion. It's a matter of understanding how crucial human rights are when talking about sustainable food systems.
That's why the European Union will execute in the next two years the EU Gender Equality Strategy in a territory where patriarchy is still dominant.
Only one in ten EU farm managers is under 40, according to the European Commission.
Less than 30% of farm managers are women, just 23% if we consider female farm managers under 40. In both cases, women earn 16% less than men in the EU agri-food system.
Empowering Women in Agriculture (EWA) aims to reverse this trend.
EWA is the EIT Food initiative that involves female entrepreneurs in a 6-months entrepreneurial program tailored to create business solutions for specific challenges in agri-food.
The program, officially launched in 2020, reached more than 260 female entrepreneurs, virtually connected over 500 female entrepreneurs and mentors in the agri-food sector, and contributed — also financially — to support new and existing female entrepreneurs: 20 new female-led businesses have been registered, and over 40 agrifood startups have grown.
In Italy, EIT Food partnered with the Future Food Institute. EWA is designed to increase the presence of women in positions of corporate responsibility and reduce the current gender gap in the agri-food sector. How? By connecting startups, solopreneurs, corporations, investors, and the agribusiness ecosystem at large and offering female agro-preneurs a six-month training, mentorship, and financial support to improve their business model, viability, and scalability.
Last week, we celebrated the conclusion of the third edition of the program.
130 women entrepreneurs from 13 different European countries (Bulgaria, Croatia, Cyprus, Czech Republic, Greece, Hungary, Malta, Italy, Latvia, Lithuania, Portugal, Spain, and Turkey) gathered together in Bilbao (Spain) for the closing event. Besides the enthusiasm given by these numbers, the real magic has been to see the multi-heterogeneity of ideas, solutions, and perspectives brought to the table both in Spain and in Bologna (Italy), where we had the pleasure to host in our Scuderia Living Lab the closing event of the Italian program of EWA with 10 Italian female entrepreneurs in the agri-food systems.
Per saperne di più Medium!