Mind the gap: Addressing national forest inventory capacity needs to support climate action
17 November 2021 @ 14:30

-

17:00

CET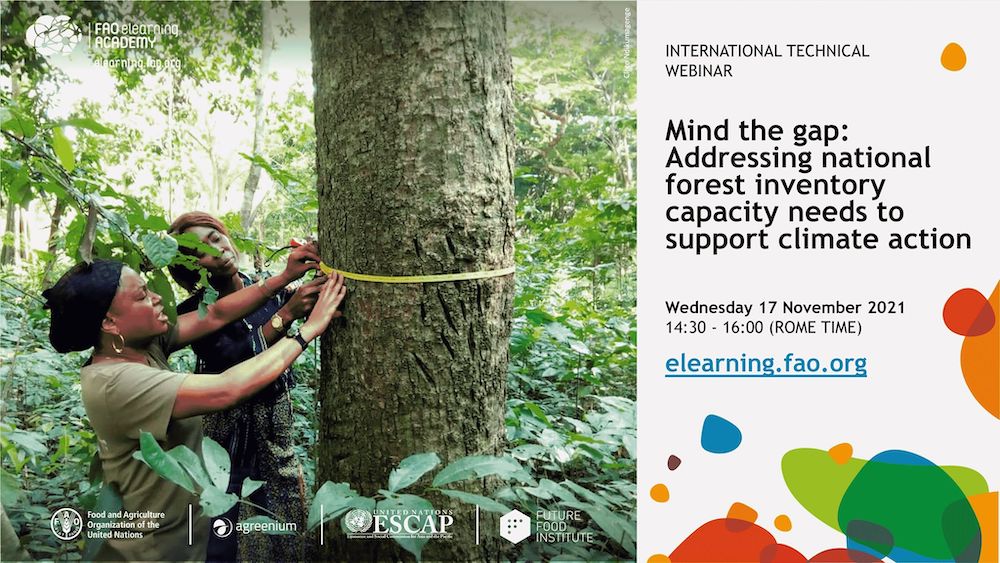 National Forest Inventories (NFI) represent countries' continuous efforts to gather accurate information about the size, distribution, condition and use of forests resources. Transparent and methodologically sound forest data sets are essential for developing and monitoring the policies and decisions that support the sustainable management of forests and drive effective climate action under the Paris Agreement pledges. However, building upon multiple data sources, including field inventories and remote sensing, is an incredibly complex exercise requiring countries to have high capacity levels. Therefore, complementing the existing NFI training activities with online knowledge exchanges and e-learning opportunities is key to closing any remaining capacity gaps. In this context, this FAO e-learning Academy webinar will highlight the importance of forest monitoring to support climate action, share experiences from Guatemala and Liberia and launch the NFI online modules that aim to support NFI implementation and decision-making.
OBJECTIVES OF THIS SESSION
• Highlight the importance of national forest monitoring systems (NFMS) and National Forest Inventories to support climate action;
• Share knowledge, experience and capacity needs for the implementation of forest monitoring from Guatemala and Liberia; and
• Launch of FAO's national forest inventory (NFI) online training modules to facilitate NFIs design and implementation and support forest data analysis for policy and decision-making.
SPEAKERS
This technical webinar will be delivered by Mr Julian Fox (FAO), Ms Rocio Cóndor-Golec (FAO), Mr Fabio Picinich (FAO), Ms Rebecca Tavani (FAO), Mr Saah A. David (Forestry Development Authority, Liberia), Mr Rodrigo Rodas (National Forest Institute of Guatemala), Mr Lutz Fehrmann (University of Göttingen), and moderated by Ms Emily Donegan (FAO).