Call per imprenditrici nell'agroalimentare | EWA EIT Food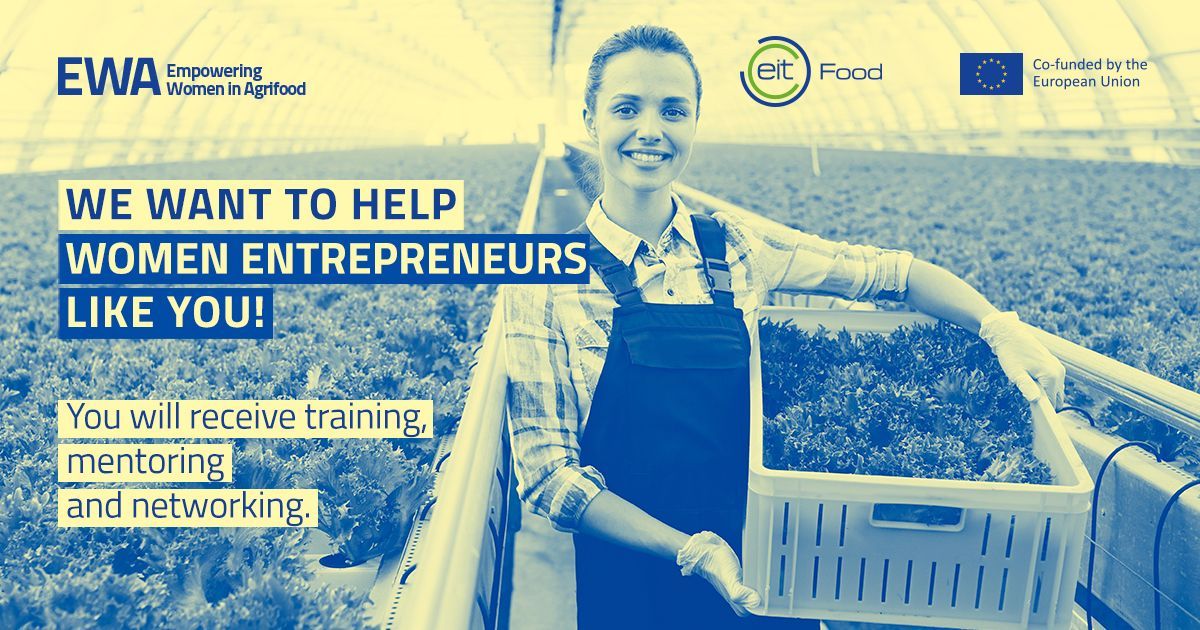 Progetto EWA (Empowering Women in Agrifood) EIT Food – EIT Food e EWA.
Il consorzio EIT Food è l'iniziativa leader in Europa per l'innovazione alimentare, il cui principale obiettivo è quello di rendere il sistema agroalimentare più sostenibile, sano ed affidabile.
EIT Food è una delle otto Comunità stabilite dallo European Institute of Innovation and Technology (EIT) con l'obiettivo di promuovere l'innovazione e l'imprenditorialità in tutto il territorio europeo. Con EWA EIT Food offre un percorso formativo della durata di 6 mesi a 10 imprenditrici italiane attive nel settore agroalimentare, con attività di mentoring e networking al fine di rafforzare la conoscenza dell'attuale, complesso, sistema agroalimentare italiano e globale, oltre che aiutarle a realizzare le loro idee di business. Il programma è rivolto a tutte le donne: cerchiamo solo idee, e insieme rivoluzioneremo il food system!
Scadenza per candidarsi – 13 giugno 2022