GASTRO-DIPLOMACY BOOT CAMP
creativity and culinary activism to unleash the power of food for integral ecological revolution
Tread the same path as the discoverers of the Mediterranean Diet, Ancel and Margaret Keys, as you breathe history, eat the past, and prepare for an integral ecological future.
The Mediterranean Diet is more than a list of ingredients. It is a lifestyle that reconnects humanity with the planet that hosts us, providing a model for a new type of sociality that is grounded in integral ecology. It gives us a wealth of scientific, cultural, traditional skills, and knowledge upon which we can build a more sustainable future. 
July 18th-21ST, 2023 Paideia Campus, POLLICA (SA), ITALY
Future Food Institute is proud to present an immersive boot camp focused on GASTRO-DIPLOMACY. This unique experience aims to explore the power of creativity and culinary activism in revolutionizing our food systems for integral ecological development. In particular, we recognize the crucial role of chefs and cooks as undercover agents of change who have the ability to shape our society through their culinary choices.
Boot Camps aim to identify, train and engage cooks, chefs, f&b managers, and food tellers, who act as "Climate Shapers", bringing together change-makers from around the world to co-design tangible strategies and innovations accelerating action on climate and SDGs, facilitating the transition of the broader society toward the sustainable development framework. This initiative promotes an open path to discuss the challenges and best practices related to the climate crisis and the objectives of the Paris Agreement, through the regeneration of the Mediterranean and food systems.
Pollica, Italy, embodies the essence of the Mediterranean Diet as a cultural and lifestyle symbol. Its 2,300 residents embrace a way of life centered around food sharing and consumption in harmony with the environment. The town's Humana Communitas demonstrates this through food-related customs and behaviors.
The Centro Studi Internazionale Dieta Mediterranea "Angelo Vassallo" is housed in the historic Castle Dei Principi di Capano, advocating for gastronomic pleasure, biodiversity protection, cultural exchange, love for the sea, and a deep connection to the land.
The Mediterranean Diet exemplifies a sustainable approach to living, respecting the landscape, community, and economy. It encourages creativity, resilience, and adaptability while promoting healthy diets, lifestyles, and well-being.
The Mediterranean Diet's systemic approach, forward-thinking mindset, and core values such as territoriality, resilience, inclusivity, conviviality, and community make it an ideal model to be shared internationally. The Future Food Institute in Pollica aims to teach and spread these values, passing them on to individuals both within the country and abroad.
Pollica, the birthplace of the Mediterranean Diet, also plays a strategic role in national initiatives to revitalize rural areas, combat depopulation, and foster opportunities for young innovators. Moreover, in alignment with European strategies like the Green New Deal and Farm to Fork, the Paideia Campus operates at a local level while maintaining a connection to Europe. Pollica Campus is involved in the European project Cities 2030 as one of the Living Labs and participates in the Food Coalition with UNIDO ITPO. It serves as a unique example with the potential to be replicated and adapted to various territories.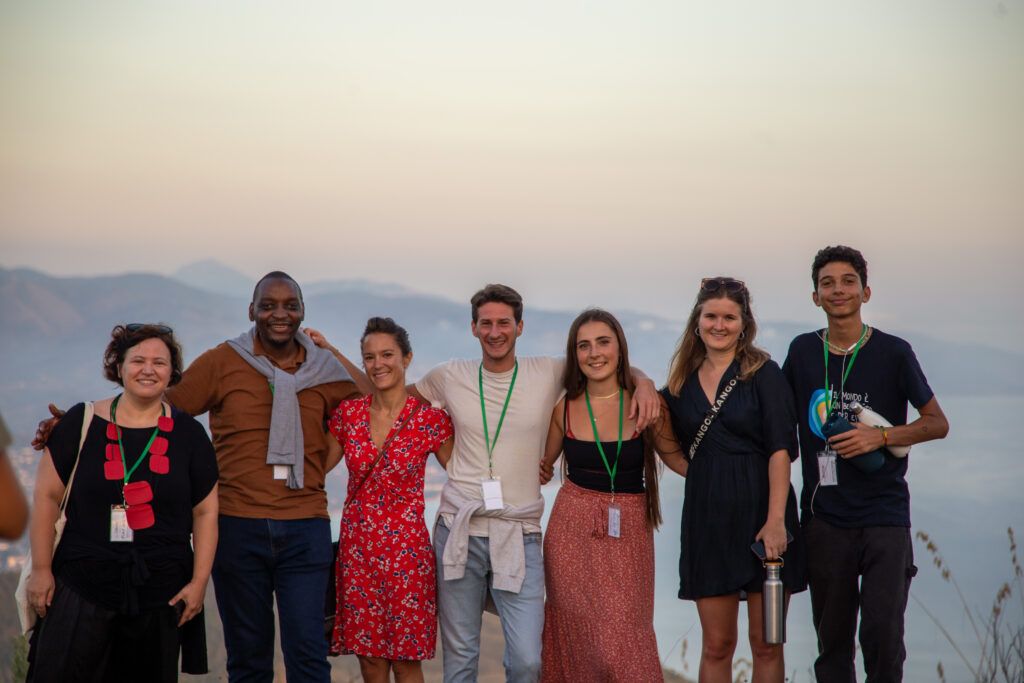 Curriculum & Learning Platform
An experiential learning platform allowing the participants to engage in an international workshop environment comprising live experiences, challenges and prototyping; teamwork based innovation challenges; entrepreneurial mentoring and inspirational talks presented by visionary entrepreneurs, policy makers, innovators and opinion leaders. The platform is thus identified by three distinct training "experiences": inspiration, aspiration and perspiration.
Inspiration – To combine learning and innovation to get a view of the future, through the eyes of big visionaries and experts.
Aspiration – To unlock your potential by making real your ideas at the side of the doers.
Action – To convert your ideas into action and make a transformation in the communities in which you are part of cross-curricular "Food Shoot."
This experiential learning platform has the vision of enabling purpose driven talented individuals to optimize their specific food interventions in order to positively impact firstly the 5 Food Shoots identified by the Google Food Team and ultimately the food-related SDGs.
Individuals to make personal, informed food choices for sustainable lifestyles
Food systems transparency
Loss and waste in food systems
The transition to a circular food economy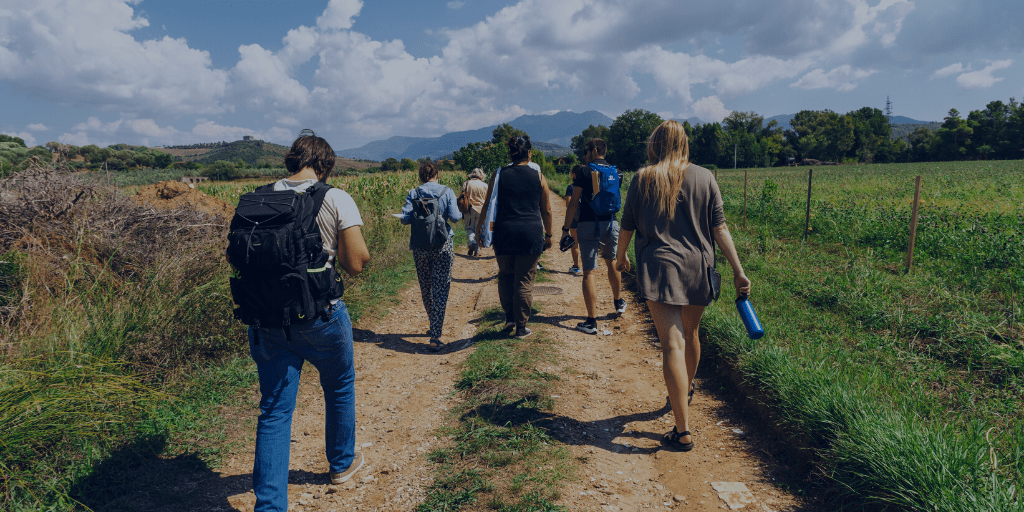 Gastro Diplomacy boot camp
DATES: 18 July – 21 July 2023
TRACKS: Gastro Diplomacy
PARTICIPANTS: Food professionals, Researchers, and Students. Food supply chain leaders and decision makers.
PARTNER: Il Gusto.it, Centro Studi Dieta Mediterranea Angelo Vassallo and Museo Vivente della Dieta Mediterranea
Food & Climate shapers - Mediterranean Edition
DATES: 23 July – 29 July , 2023
TRACKS: Regenerative Farms, Kitchens, Oceans, and Cities
PARTICIPANTS: Open to anyone
Cross-Curricular Food Shot
This experiential learning platform enables talented, purpose-driven individuals to optimize their specific food interventions to first, positively impact the five Food Shot areas, identified by the Google Food Team, and ultimately the food-related SDGs.
ENABLE individuals to make personal, informed food choices for sustainable lifestyles
SHIFT diets
ENHANCE food (systems) transparency
REDUCE loss and waste in food systems
ACCELERATE the transition to a circular food economy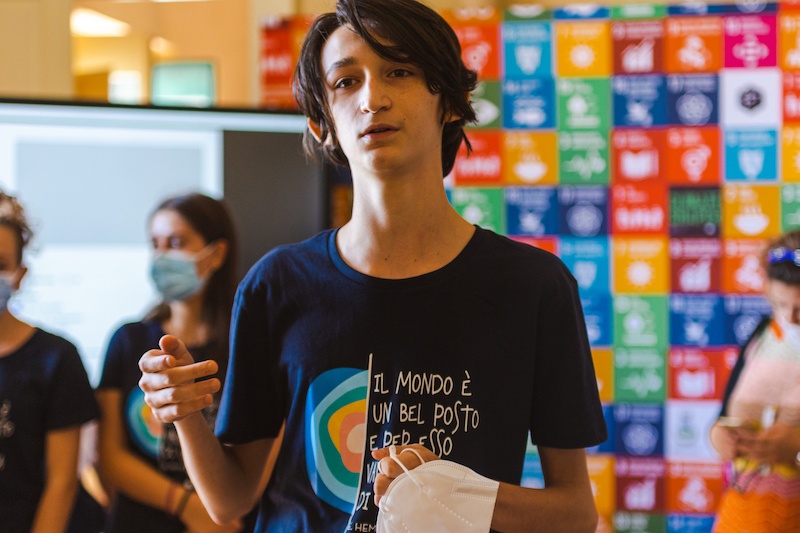 Future Food Institute is looking for chefs, cooks, students of gastronomic science, f&b managers, foodtellers with a strong passion for advancing the global movement for the Sustainable Development Goals in the most regenerative, impactful and innovative way possible; individuals with a project, an idea, or a personal challenge to share and bring to life, to transform inspiration into action.
Boot Camps involve a multidisciplinary curated group of "thinkers" and "doers", young experts coming from all over the globe, inspired and motivated to take action in the real world to combat climate change and its impacts. The diverse pool of competences in the team (like engineering, food technology, chemistry, economics, design, entrepreneurship, gastronomic sciences, food studies, political science, health, philosophy, international cooperation, food sciences, architecture, management and marketing etc..) is going to be one of the key ingredients.
Learn more about Boot Camp 'Climate Shapers.' 
All sessions are conducted in English. Participants must have adequate English proficiency to follow sessions and contribute to discussions and projects. 
Boot Camp "Climate Shapers" are selected through an application process consisting of: 
Online application form
Brief personal statement of 250 words (within application form)
Current CV
In addition to an enriching experience, knowledge, and skills, participants who successfully complete the boot camp, and all related activities, will earn a Climate Shaper certificate, from Future Food Institute and the Boot Camp Partners. This certificate can be displayed on your social media profiles and included in your CV. 
Beyond the certificate of completion, Climate Shapers will also have access to the Future Food Alumni network, including invitation to exclusive events and further opportunities for involvement in food transformation initiatives. 
The regular Boot Camp participation fee is 1,850.00 euro. 
For Chef Manifesto's attendees, the special Boot Camp participation fee is 975.00 euro.
This includes instruction, prototyping materials, workshops, and local transportation. Food and accommodations are additional costs that will be discussed at the time of application.
If you are a student, an alumnus/a of FIP, FFI/FAO boot camp, FF/YTA, or applying as part of an NGO, a startup, or a non-profit organization, you are entitled to the reduced fee of 975.00 euro.
FFI can offer scholarships and accommodation for 5 chefs from your network.
Insurance is not covered by Future Food Institute
Frequently ASked Questions
Fill in the form here for additional information and updates on the next cohort and a member of our team will be in touch.